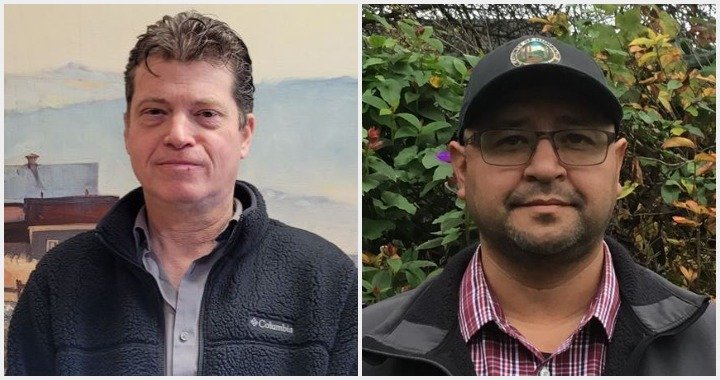 From the County of Humboldt:
The Humboldt County Board of Supervisors today appointed Weylan Shaw as the Interim Agricultural Commissioner, effective Jan. 1. Shaw will replace current Ag Commissioner Jeff Dolf, who after 34 years in public service submitted his letter of resignation, effective Dec. 31.

"I am honored the Board of Supervisors has the confidence in me to lead this department in the interim," said Shaw. "I am excited to work with them and take on new responsibilities required to manage a department of county government."

The Agricultural Commissioner provides environmental protection through agricultural pest exclusion, detection, pesticide use enforcement, and support of the United States Department of Agriculture animal damage control program and protects consumers by inspecting/testing all commercial weighing devices and enforcing package label laws.

"The Humboldt County Department of Agriculture has fostered a great working relationship with regulated industry, stakeholders, and the public for many years under the direction of Commissioner Dolf," said Shaw. "It is my goal to continue the high level of public service our department provides to our community."

Shaw started working for the Agriculture Department in March of 2010 as extra help. He later accepted a full-time position as Agricultural Biologist/Weights and Measures Inspector I. Shaw obtained the requisite licensing and experience to advance to Inspector II and Senior Inspector and was promoted to Supervising Agricultural Inspector in 2016.

"With his experience, Weylan Shaw has proven to be capable and we are grateful to have him serve as the Interim Ag Commissioner," said 1st District Supervisor Rex Bohn. "We would also like to thank Jeff Dolf, for his many years of service and dedication to our Ag industry and the community."

Dolf, a Humboldt County native, began working for the office in 1987 as a seasonal pest-detection trapper. He earned a Bachelor of Science degree in wildlife management from Humboldt State University and was appointed Ag Commissioner in 2009.
###
WHOOPS: The headline of this post originally misidentified who was the Humboldt native in this transaction. The Outpost regrets the whoops.