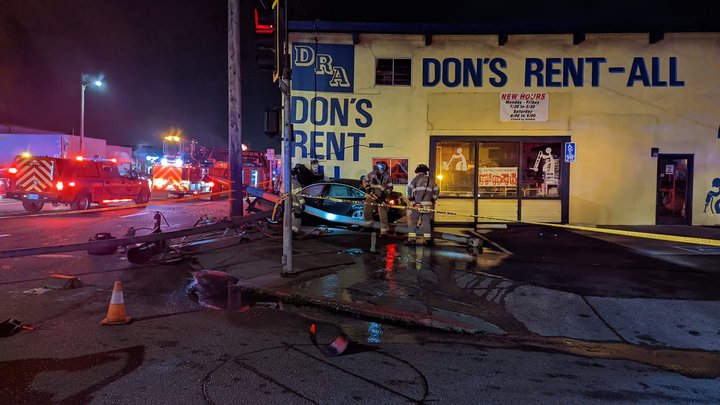 ###
… messed up.
A bad crash at Don's Rent-All last night ruined the traffic signals at Broadway and Washington, and the city tells us they aren't going to be fixed by this morning.
Expect delays in your morning commute, and treat the flashing red lights like you would a stop sign.
God bless, everyone.
From the City of Eureka:
On Tuesday night, a collision damaged the traffic signal at Broadway and Washington Street. Until repairs can be made, the signal will be flashing red.

Remember, even if additional stop signs aren't placed as a reminder, a flashing red signal means the same thing as a stop sign. Please pay extra attention while driving in the vicinity and avoid the area if you can, especially during the Wednesday morning commute.