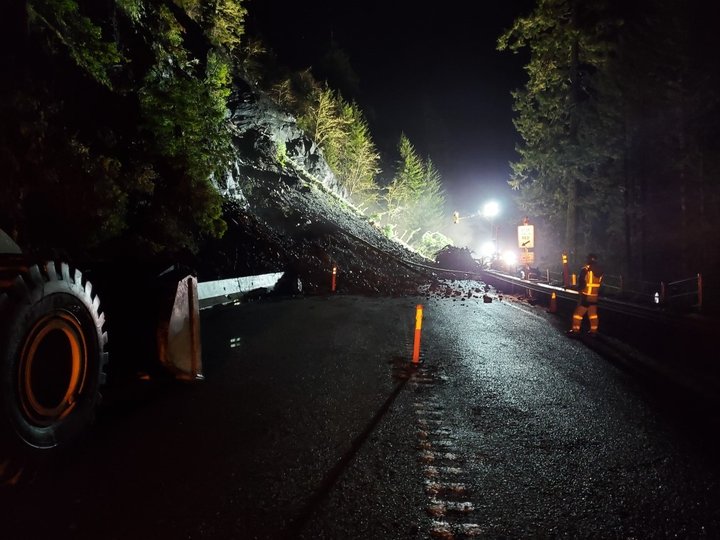 UPDATE, 3 p.m.: Caltrans stated that Highway 101 will likely reopen to one-way traffic control at 6 p.m. This time may change if more slides occur in the area. Drivers can expect 30-minute when the highway is reopened.
###
Highway 101 remains closed at Last Chance Grade today after an active slide caused crews to shut down the highway yesterday afternoon.
Caltrans reports that crews are actively removing debris from the roadway and that one-way traffic control could be established in the area as early as this afternoon.
"We estimate one-way traffic control may begin this afternoon assuming no additional slide activity occurs," Caltrans stated this morning.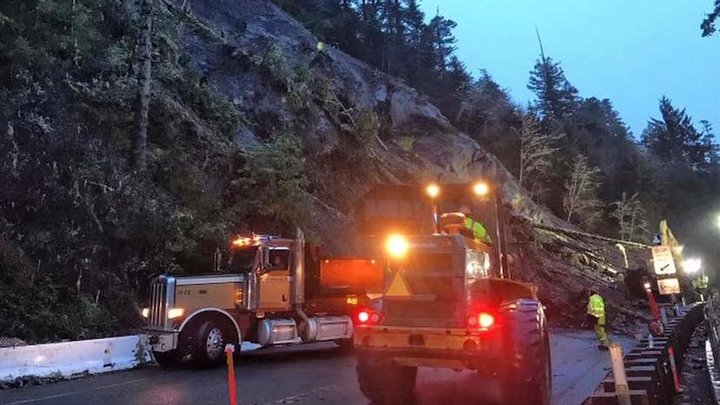 Eureka's National Weather Service office reports that light rainfall is forecast for Coastal Humboldt County today, with moderate to heavy rain moving across Humboldt and Del Norte Counties tonight.
"Look out for rockfall and isolated slides along roadways near steep terrain tonight into early Monday morning," the NWS stated.
The Outpost will continue to monitor the slide and provide updates throughout the day.