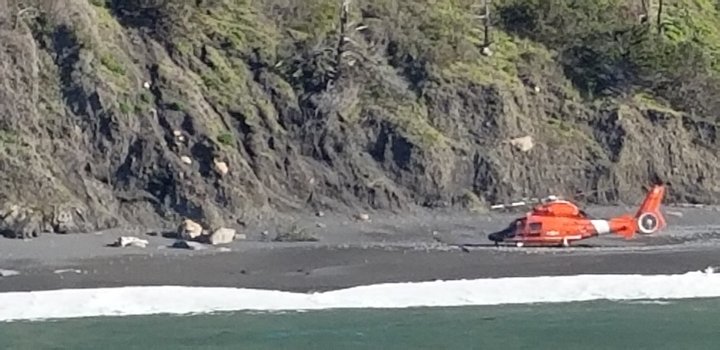 A 40-year old woman was flown to the hospital by helicopter this morning after suffering a serious leg injury while hiking the Lost Coast Trail.

U.S. Coast Guard Petty Officer Joe Castro told the Outpost that a Sector Humboldt Bay helicopter crew landed on the beach near Shipman Creek and picked up the injured hiker at approximately 9:03 a.m.
The woman was flown directly to St. Joseph Hospital in Eureka for medical treatment.