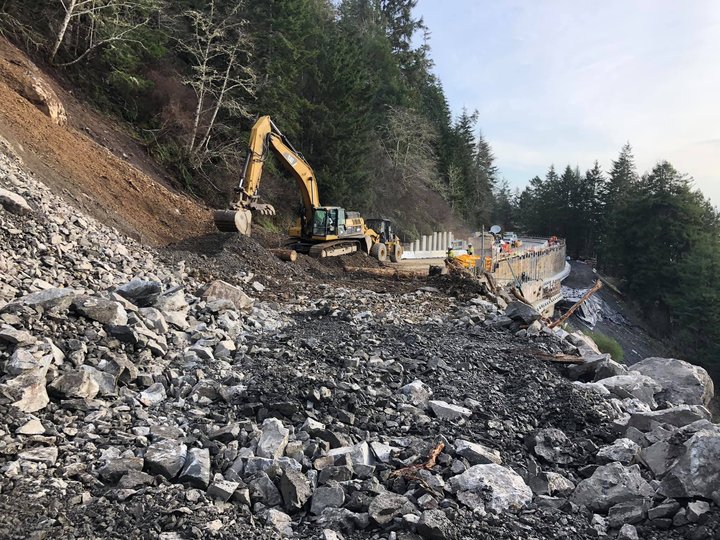 UPDATE, 4:30 p.m.:
Highway 101 will not reopen at last chance grade today.
Caltrans announced at 4 p.m. that the slide remains active in the area.
"Additional rockfall and debris were constant," Caltrans said in the social media announcement. "We will continue working as long as possible into the night.
The roadway will be reassessed tomorrow morning and an estimated time for reopening will reportedly be provided at 9 a.m.
Footage of the slide site taken today by Caltrans.
###
Caltrans announced minutes ago that Highway 101 will remain closed until at least this evening as the hillside continues to dump debris into the roadway.
"The slide was very active yesterday and hampered clean up efforts," Caltrans stated on social media. "Crews are working on removing the large volume of rocks and trees as new material is still coming down."
Caltrans may provided an estimated time for reopening the highway when it reassesses the slide at 4 p.m. today.
"This is a very dynamic slide," Caltrans stated. "The plan is subject to change and is dependent on no additional slide activity."