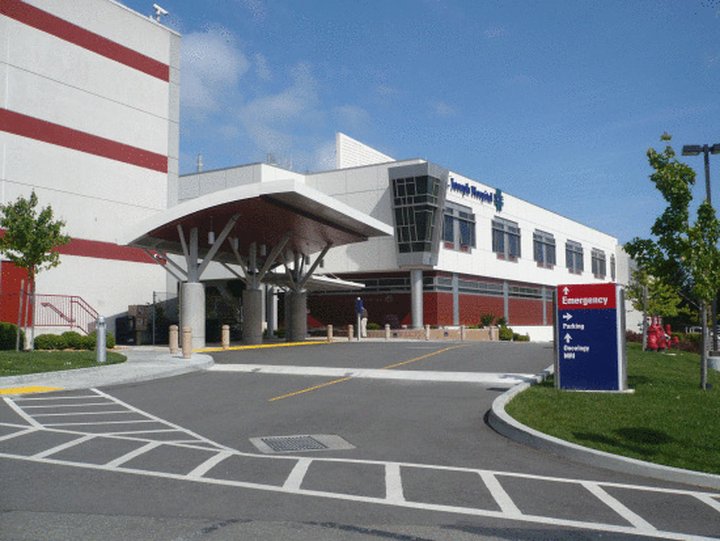 ###
Press release from Providence St. Joseph:
CNN health analyst Amy Compton-Phillips, MD, President and Chief Clinical Officer, Providence, will be a featured guest at a live, virtual forum for the entire community, Thursday, February 25, at 6 p.m.

Dr. Compton-Phillips will be interviewed by Roberta Luskin-Hawk, MD, Chief Executive, Providence St. Joseph Hospital and Redwood Memorial Hospital, as the two discuss the science and safety behind the COVID-19 vaccines, their efficacy, the local COVID-19 response, and take questions from the community.


Hear the latest information from two prominent women in medicine; Dr. Compton-Phillips, who led treatment of the first confirmed case of COVID-19 in the U.S., and Dr. Luskin-Hawk, an infectious disease physician and researcher who brought clinical trials to Humboldt County for the first drug approved (Remdesivir) to treat the virus.

"The Providence family of organizations has been responding to the COVID-19 crisis since admitting the first known US patient in January of last year," said Compton-Phillips, MD. "The communities we serve in Humboldt County were among the earliest to experience the pandemic's devastating toll. I'm excited about the recovery ahead, but in our marathon we're at the base of heartbreak hill, not the peak."

The 90-minute online event is sponsored by Women for Wellness, a philanthropic group of local women advancing the cause of quality health care at Providence St. Joseph and Redwood Memorial Hospitals.


Community members may participate by emailing Rebekah.Harmon@stjoe.org to RSVP, receive the event link, and submit questions in advance. Questions may also be entered through online chat during the event.


Amy Compton-Phillips, M.D., is an internationally respected health care executive, innovator, speaker and author serving as President and Chief Clinical Officer for Providence. She is responsible for improving health, care, and value outcomes delivered by the 51 hospitals, 800+ clinics, and 120,000 caregivers of the $25 billion health system. In January 2020, Dr. Compton-Phillips oversaw care at the hospital at which the first COVID positive patient was admitted in the U.S.


A CNN medical analyst, Dr. Compton-Phillips is a vocal advocate for equity and innovation in healthcare. She has been instrumental in Providence's early adoption and scaling of technology including telehealth, data analytics and artificial intelligence solutions that are critical to the system's pandemic response and the future of healthcare.


Roberta Luskin-Hawk, M.D., serves as Chief Executive, Providence — St. Joseph and Redwood Memorial Hospitals. Prior to her current role, Dr. Luskin-Hawk served as Regional President & CEO for Presence Saint Joseph Hospital – Chicago and Presence Saint Francis Hospital in Evanston.


An infectious disease physician with extensive clinical research experience, including working with National Institute of Allergy and Infectious Diseases Director Dr. Anthony Fauci during the AIDS epidemic, Dr. Luskin-Hawk secured Providence St. Joseph Hospital's participation in two national clinical trials of the anti-viral drug Remdesivir for the treatment of moderate and severe COVID-19.