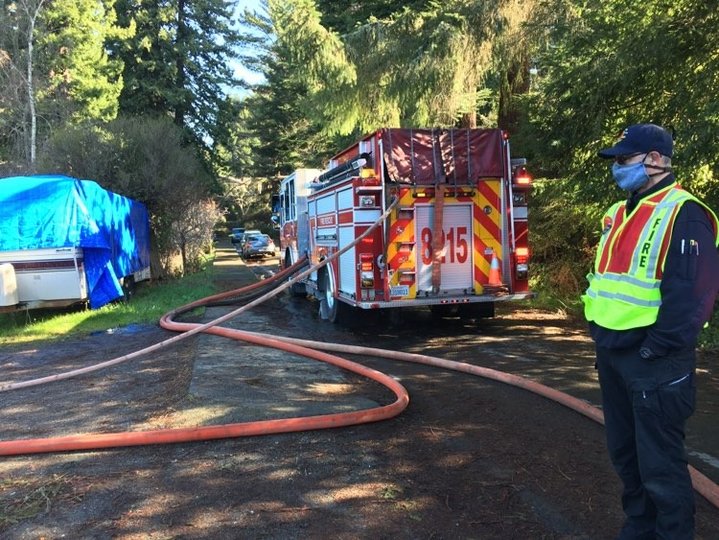 Multiple agencies are still on scene near California Street in Arcata, after firefighters extinguished a blaze that broke out at a residence on Green Briar Lane at about 9:25 a.m.

Arcata Police Detective Sgt. Chris Ortega tells the Outpost that the cause of the fire appears to be arson, and that one man was arrested on scene. There was extensive damage to the residence and responders are still working to determine if there were any injuries.
"At this point we have done a preliminary search for injuries and have found none and there is a secondary search taking place currently," Ortego told the Outpost at about 11:55 a.m. today. "Nobody was located who was injured or deceased. There are other residents we are working to account for currently."
Humboldt Bay Fire, Arcata Fire, the Arcata Police Department, Humboldt State University Police, CHP and American Red Cross were on scene late this morning and the Green Briar Lane is currently closed to traffic.

The Outpost will update with more information when it becomes available.