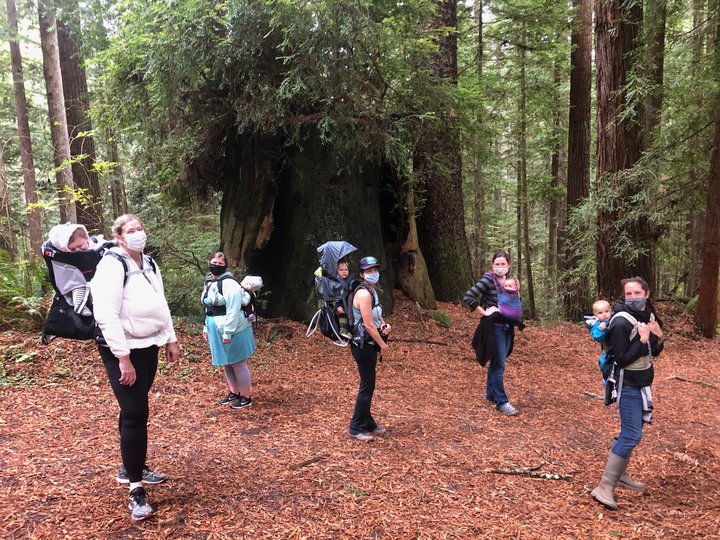 Any new parent can tell you that welcoming an infant into your life is difficult. Though the experience can be incredibly joyful and rewarding, it can also be tiring, stressful, and isolating — and that's just under normal circumstances! During a global pandemic the adjustment can be beyond overwhelming.

That's why the Arcata Play Center, part of the city's recreation division, has put together a series of free outdoor groups for new parents and caregivers with infants up to one year old. Supported through First Five Humboldt — a program dedicated to supporting early childhood development — the outdoor groups aim to provide a way for families to stay connected and healthy during this difficult time.

"Support is so critical, especially in that first year and especially right now when some people don't have the support of extended family," Arcata Recreation Supervisor Heather Stevens told the Outpost on Friday.

Before the pandemic, First Five organized many playgroups for children up to five years old, including a group that met three days a week at Arcata's D Street Community Center. The group was canceled when it was no longer safe to gather indoors and Arcata Recreation wanted to come up with a safe alternative, Stevens said. The new parent outdoor groups meet weekly either on Sundays, Tuesdays or Wednesdays, with each group holding a maximum of five families. Participants follow all safety protocols, such as staying six feet apart and wearing masks. The groups only allow infants one year or younger, to be held in parents' arms, baby carriers or strollers. It is difficult to keep older children apart, which increases the risk of spreading COVID, Stevens said.

Each meeting begins with some playtime with the little ones on blankets, followed by a guided walk through one of our beautiful local trails. The Sunday and Tuesday groups alternate between the Mal'el Dunes and the Arcata Community Forest and the Wednesday group meets at the Headwaters Reserve Elk River trail. The groups began meeting this month and will continue through the end of March.

The Sunday and Tuesday groups are already full, Stevens said, but there is still space in the Wednesday group, which meets from 10:30 a.m. to 12 p.m. For more information or to sign up, you can call Stevens at (707) 825-2150.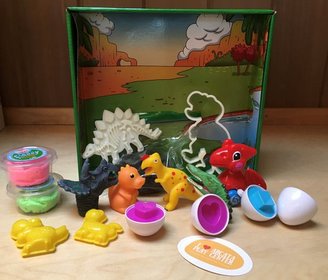 Whether or not you are able to join, Stevens encourages parents to give her a call, because she is always looking to add more groups as needed. Currently Stevens is working on putting together a Spanish speaking group, she said.
Arcata Play Center is also offering many other resources to help support children and parents during COVID, including free children's activity kits, virtually guided activities and online workshops and discussions. To find more info on these and other available resources, you can follow the Arcata Play Center on Facebook.