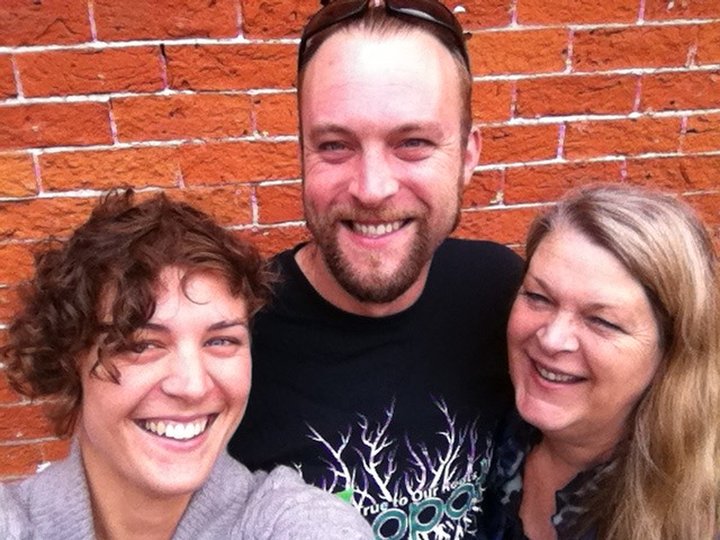 Judy Colleen Harrison passed away on December 6, 2020, in the care of her two children, Chelsea Diana and Nicholas James. Our "mamma Jude," as she was affectionately known to so many, will be remembered for her generous heart, her free spirit, and her deep love of the ocean. Jude made a lasting imprint on countless kids and families of Humboldt County, as the infamous swimming instructor to hundreds of youngsters through her first business, Swim for Fun. Underwater baby photos and joy-filled memories of diving for pennies mark the childhood of innumerable kiddos (now adults) of Eureka and surrounding communities. Her second local success, The Jungle Gym, was also a family hot spot for after school fun, well known for its endlessly entertaining ball bin and jazzercise classes. Jude's success with her two businesses later inspired and informed her work as an Economic Development Coordinator and Grant Writer. She was always passionate about encouraging entrepreneurs and supporting Humboldt artists. Whether helping Nick build a skate wax business at a young age, encouraging Chelsea to market her babysitting and closet organizing skills, or successfully securing millions in grant funding for the City of Eureka, Jude never overlooked an opportunity to help Humboldt's future thrive.
The self-proclaimed "mermaid lady" was certainly true to her alias: she lived for trips to Mexico and Belize and traveled in her treasured blue Mercedes up and down the coasts of California and Oregon, always close to the beach. Her favorite color was turquoise, the color of the Carribean and Gulf waters. She loved to garden with tropical plants, especially the ever elegant Bird of Paradise. Mermaids adorned her rearview mirror and jewelry, beach scenes always on her license plate and walls. And she was damn proud of her epic mermaid tattoo, a memento from her solo adventure to the Sturgis Motorcycle Rally.
Jude was born in 1956 at General Hospital, supposedly on June 9th, but quite possibly on June 10th, as she discovered later in her life a discrepancy between her birth certificate and her mother's recollection of the date. Not a problem. Jude loved a good party and any excuse to gather friends, so we were always happy to celebrate both. An eternal optimist, Jude could make the best of any situation.
More than anything else, our mamma Jude deeply loved her children, chosen and given. She always beamed with pride recounting the adventures and accomplishments of both Nick and Chelsea, much to Chelsea's embarrassment. Her home was always a place friends could come for holidays, overnights, or extended stays, no questions asked. Family was never restrictive, but expansive, defined not by blood but by sacred bonds built over coffee on the porch, wine on the lanai, or sipping tequila and sharing stories. Chosen family has become a hallmark virtue for both Nick and Chelsea. The tradition of opening hearts, homes, and creating extra space at the dinner table lives on in them. For those life lessons, in addition to the swimming lessons, we are forever indebted to you, sweet mamma. Rest in paradise.
###
The obituary above was submitted on behalf of Judy Harrison's loved ones. The Lost Coast Outpost runs obituaries of Humboldt County residents at no charge. See guidelines here.