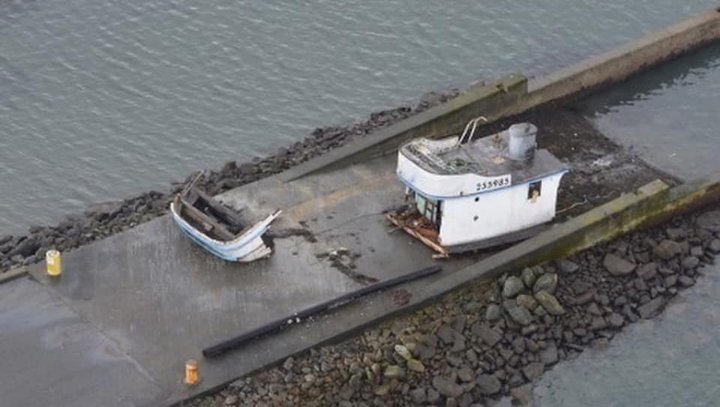 The Humboldt Bay Entrance Channel was reopened at 3 p.m. today after the U.S. Coast Guard deemed it safe for passage following Sunday's fishing boat wreck at the South Jetty.

Three crew members were rescued from the commercial crabbing boat "Sunup" at 6:30 p.m. on Sunday after the vessel lost propulsion in the channel and crashed into the jetty.
The USCG dispatched a 47-foot motor lifeboat and a MH-65 Dolphin helicopter to the scene, where crews found the boat mostly underwater. Two of the distressed fishermen were rescued directly from the sinking boat and the third was pulled from the water.
"The situation became grave when the third fisherman fell into the water with the other two clinging to the sinking vessel," Petty Officer Ruben Colon said. "Without a doubt, staying with their vessel until the last minute enabled us to quickly find and rescue them."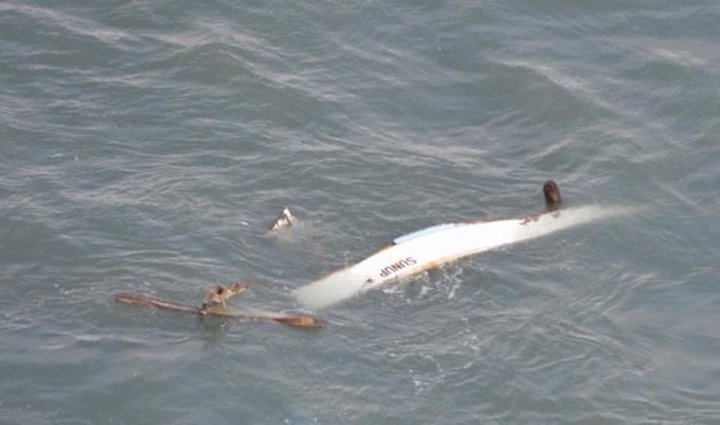 The rescued crew was taken to Station Humboldt Bay with no reported injuries.
The boat rapidly broke up and sank following the rescue, spilling approximately 900 gallons of diesel fuel into the channel.
California Department of Fish and Wildlife Senior Environmental Scientist Jeffery P. Dayton stated in an email today that no wildlife or natural resource issues have been reported in connection to the spill.
"I believe it is likely the bulk of the fuel purged shortly after hitting the jetty as the wood hull vessel broke apart sank and dissipated rapidly overnight with the Sunday night storm and high surf energy in the bar," Dayton said.
The USCG initially closed the channel due to the possibility of sunken debris from the crabbing boat affecting navigation in the area. The CDFW reports that two wood chip carriers were temporarily affected by the closure.