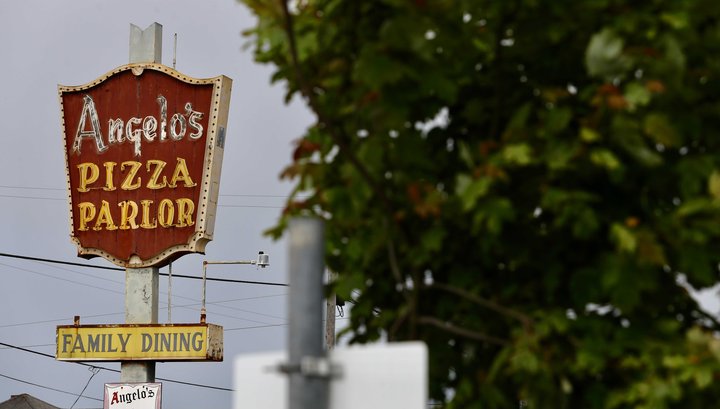 ###
Angelo's Pizza — that age-old family favorite on Eureka's Seventh Street — has been on the market for nearly a year, with its asking price of $875,000 still apparently unmet.
That price might reasonably supposed to fall after today, when a health inspection found the presence of a large-scale rat infestation. The Department of Public Health has shuttered the restaurant for at least 15 days.
"Fresh rat tracks observed throughout dough prep area, kitchen cook area, warewash area, video game room, and rear dry goods storage room," the health inspector wrote in the inspection report today.
"Rodent feces observed in rear dry goods storage room. Rodent damage to wall areas observed adjacent to facility rear door, within rear dry goods storage room, behind video games, above fryers, in rear walk in beverage cooler, and rear of facility exterior at base of siding. Insulation observed pulled out of wall void and onto the ground or floors. Rodent harborage and ingress noted in several locations at hollow wooden floor shelves."
In addition, the health inspector noted moldy beets and melon in the salad bar, with numerous other vegetables "milky, slimy or visibly old." The potato salad was too warm. Prep surfaces were deemed unclean. These were not shutdown-worthy violations, in themselves, but the evidence of rodent infestation was.
In its heyday, Angelo's branded itself as "Pizza With Pizzazz!" and was a popular spot. A 2004 obituary of Roy Smith, a cofounder, claims that it is was the first pizza parlor in town.
May it rise again, rat-free.