A local woman is on a mission to pair homeless young adults with temporary host families in Humboldt County. Joann Taijala's new nonprofit, Home Grown Host Homes, is nearly up and running, but she's facing one significant, expected challenge: finding volunteers willing to host a transition-aged youth — people between 18 and 24 — for anywhere between one to twelve months.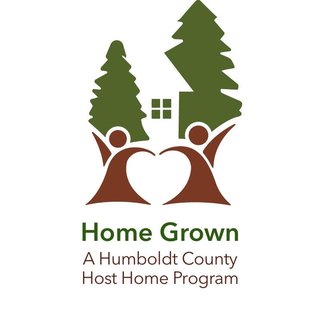 "I know [it's] a big ask to bring someone into your home, and becoming a host is a big commitment," Taijala told the Outpost. "But it's really a life changing experience for both the host and the youth, in a positive way."
Her motivation to start the nonprofit is personal, following an upbringing that found Taijala and her family housing-insecure at times. "At one point, my dad didn't have stable housing, and had to couch-surf, double up with friends, family. I had to sleep on the floor at his friend's house, because they lived in a trailer and there weren't enough beds for everyone," she said. "I also remember when I got locked out of his friend's house and we had to sleep in his car in a restaurant parking lot."
Years later, as an adult, Taijala and her partner wanted to adopt two teenage sisters from the foster system, but were unable to complete the adoption process. "My biggest concern was, you know, what would happen to them if they aged out without being adopted? Where would they live? What supports would they have?"
The answers to those questions, Taijala discovered, were alarming. According to the National Foster Youth Institute, 20 percent of the 23,000 people who age out of the foster system each year immediately become homeless. In 2020, there were 77 homeless transition-age youth in Humboldt County, according to a US Department of Housing and Urban Development Point in Time report.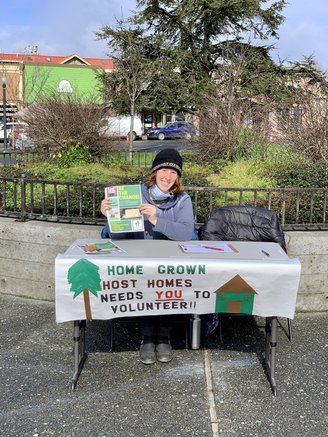 "The more I reflected on that and my own experiences, the more I wanted to do something to help support youth and help them from ending up homeless," Taijala said. With an existing interest in nonprofits — she earned a master's in nonprofit management — Taijala decided to pursue the idea during the pandemic. She quickly landed on replicating the host home model of Point Source Youth, a national youth homelessness-prevention nonprofit.
Her goal is layered. Taijala hopes to place transition-age youth into local homes for one to twelve months, where she hopes they'll develop a long-lasting and trusting relationship with their host. During that time, her team will help the young adult pursue independent housing and employment. With all of that, Taijala would also really like to see the community's attitude toward homelessness change.
"By labeling them as homeless, our society kind of marginalizes and alienates them, which further perpetuates that cycle of homelessness. And so a lot of people ignore them, they don't make eye contact, and that can be incredibly dehumanizing. And so our program's really trying to change that us-and-them mentality to an us-and-us mentality."
Here's how Taijala's model works. Folks interested in hosting must be 25 and have a private room in their home for the youth. After filling out an application, Taijala will interview and background check potential hosts before sending them through a host training session.
Taijala identifies eligible 18- to 24-year-olds via referrals from local agencies like the Raven Project, Affordable Homeless Housing Alternatives or the Humboldt County Office of Education. The young adult will fill out their own application, and Taijala will do a background check and interview to learn their goals for the period they'll stay in a host home. After that, youth look through the host profiles and decide which hosts they want to meet. "It's not like foster care where you just place someone in a home," Taijala said. "Everyone has a choice at every step of the way."
If the selected host and youth are both comfortable after an initial meeting, Taijala will set up a second meeting to develop a housing agreement. Based on availability, stipends are available for hosts, to offset the costs of utilities, toiletries and food.
But placement is really only half of the program. Once the youth has moved in, Home Grown staff will work with them towards achieving independent living, employment or educational goals. Staff will also check in with the hosts to make sure all's well throughout the stay.
"It's not the host's job to be the parent or the case manager," Taijala said. "Hosting is really definitely a closer experience having a roommate, but then adding in some mentoring components to it."
Taijala has not placed anyone yet. That's partly because she can't apply for funding until Home Grown is a registered 501(c)3, which is pending approval (Taijala hopes it will be approved in October). She thinks she can still place youth before then, though, with help from some local organizations that have offered to donate money for host stipends. But until Home Grown is a 501(c)3, Taijala can't hire and pay staff, and she'll be volunteering herself in the meantime.
Though she's found a few folks interested in hosting, Taijala needs more to get started. "Definitely the biggest challenge is finding more volunteer hosts," she said. If you're able and interested in hosting, you can learn more at Home Grown's website, or reach out to Taijala directly at (707) 502-2228 or info@homegrownhosthomes.org.
"Most homeless youth, they're homeless for no fault of their own," Taijala said. "And if you talk to someone who's experiencing homelessness, you'll often find that they're a lot like you, except that when they were down on their luck they didn't have that support or access to resources they needed to help them get back on their feet."