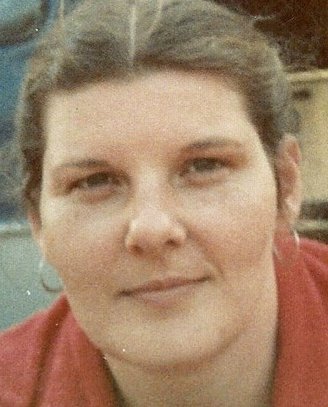 Our heavenly father called his daughter, Janice Hartman, home on June 25, 2021. She passed away peacefully at Especially You assisted living in Eureka. I want to thank Amanda and all the staff for their love and care, and for letting Aunty be Aunty

She was Born in Visalia, Calif. on January 10, 1952, to Harold and Viola Hartman. She enjoyed 69 years on this beautiful planet. The whole family moved to Rohnerville in 1963, where she was a resident of Humboldt County for most of her life.
Janice attended school in the Rohnerville school district and graduated from Fortuna Union High school in 1970. The family lived in Perras Court, where many lifelong friends were made, Janice and Elizabeth Byford Pitek were very close throughout many decades and many other families that moved in/out of the court over approximately 40 years.
After high school she attended Humboldt State university where she studied wocial work and sociology. She wanted to help people as much as she could. Due to an illness she was unable to complete her classes.
After healing and gaining her strength back, she went to work for the Fillmans at Johnny's Cookhouse, where she continued to make numerous lifelong friends that meant everything to her, and she dearly loved — Her "Frubbins" Lesley Williams Frazer Smith.
While working at Johnny's, her niece Stacey came to live with her in 1978 at the age of 12, with her nephew James joining them in 1980 at the age of 14, so all of a sudden she had her hands full.
After Johnny's Cookhouse, she took a little time off, then became a caregiver. Janice provided so much love and care for many elderly people over the years, falling in love with all of them.
After retiring, she enjoyed spending her time shopping, playing games on the computer … learning how to use the computer, and cooking. Janice love to read, and spent several hours outside on the patio reading her latest book, probably Stephen King. She also had a nice vegetable garden and planted many succulents around the house. Janice also loved spending time with family, friends and her beloved dogs, Bubbie, Ruby, and Jay-dog.
Janice had a heart of gold and maintained her courage, independence, strength, and perseverance until the day she went to her heavenly home.
Janice was preceded in death by her parents, Harold and Viola, her brother Duane, sister Shirley, brother Lloyd, and little brother Jimmie Ray.
Janice will carry on through this life survived by her uncle and aunt Ken and Margie Hartman and family, numerous cousins and sister-in-law Jill Hartman. She is also living on through her nephews, James Graham, Mike Rodriguez (Becky), Brett Hartman (Sherry) and Shawn Hartman; great-nephews Marshall Hartman, Legend and Reign Graham, and great-nephew Anguel Ramirez; her nieces Stacey Graham, Sarah Hartman, and great-nieces Teresa Graham, Chloe Rodriguez, and two great-nieces Tallula W. and Alayleana "Elaine" Menedz.
Donations may be made in her name to Wounded Warrior project at woundedwarriorproject.org for San Antonio, Texas.
We will have a celebration of her life on June 18, 2022. Place and time to be determined later. Please contact Stacey Graham in June if you would like to be there.
Janice will be missed beyond measure, she touched so many hearts, and she was/is a bit of a prankster at heart. She was funny, smart, and beautiful, kind, and loved everyone dearly. We must go on and be happy throughout life as we carry her memories with us, because, that's what she wanted.
###
The obituary above was submitted on behalf of Janice Hartman's loved ones. The Lost Coast Outpost runs obituaries of Humboldt County residents at no charge. See guidelines here.