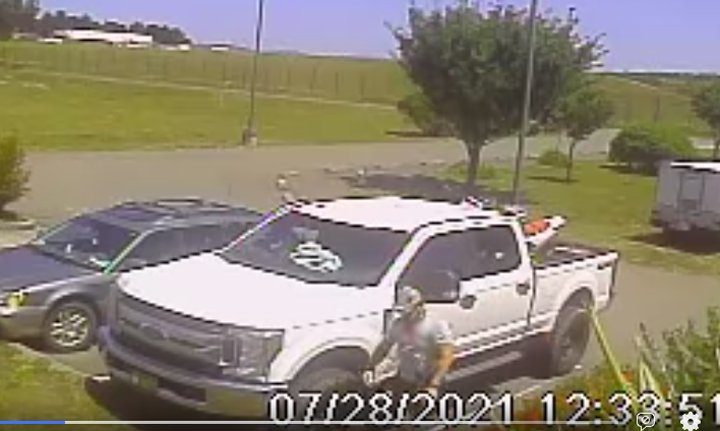 ###
A man was captured on camera Wednesday afternoon pulling into the parking lot of the Humboldt County Animal Shelter and, with the help of a child, abandoning a dog who can be seen sprinting after the truck as it drives away. Now the Sheriff's Office is asking for the public's help in identifying the man.
In a Facebook post, animal shelter staff say the man pulled into the McKinleyville shelter's parking lot around 1:35 p.m. (The timestamp on the video is an hour off.)
"When he came to the front desk he was told that someone would help him shortly," the post says. "He left the front office, returned to the passenger side of his vehicle where there was another subject that appears to be a juvenile. This second subject gets out of the vehicle [and] seemingly stands by for further instruction."
In the video, the kid is mostly obscured by the full-size pickup, but he and the man appear to let the dog out of the cab and, after a brief conversation, they hop back into the vehicle before the man reverses and drives away.
"The dog initially runs off into a field but once the dog realizes that he is being left behind he pursues the vehicle that brought him to the shelter," the Facebook post reads. Staff managed to catch the dog, which is now safe at the shelter. But staff would still like to identify the man who so callously dumped the animal.
"Yes, the dog is safe at the shelter," the Facebook post says. "No, the license plate is not readable on the video. It is a crime to abandon an animal and morally reprehensible as well. And to involve your child in that?? No printable words for that behavior."

The video can bee seen below. The Sheriff's Office is asking anyone who might know the dog or the people who abandoned it to call 707-840-9132.
###
UPDATE: Here's a photo of the dog, which is described as a male, black and white Border Collie and Pit Bull Terrier.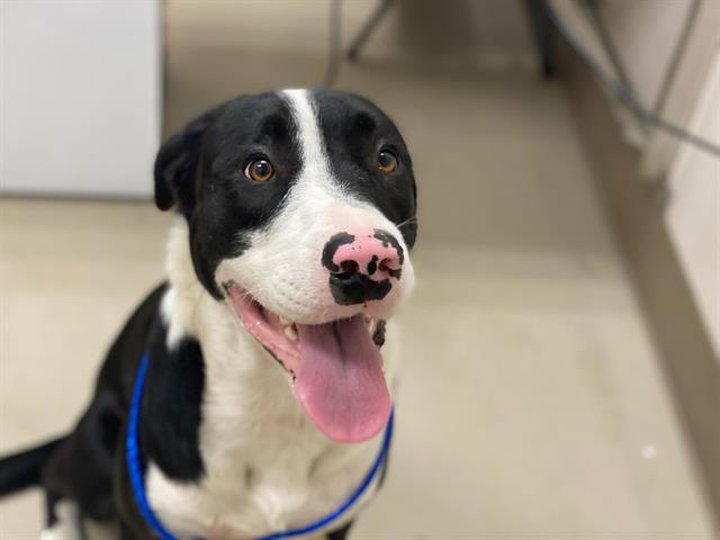 ###