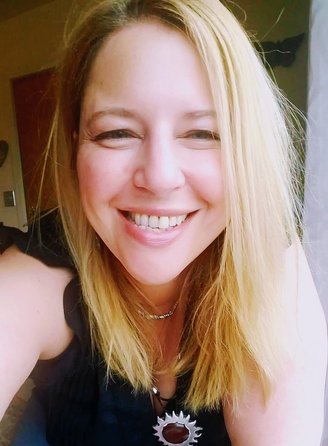 Following an hours-long candidate forum on Wednesday night, the Arcata City Council unanimously selected Meredith Matthews — a board member of the Arcata Chamber of Commerce and administrative specialist for the Redwood Coast Energy Authority — as its fifth councilmember.

"I am honored to be a voice for Arcata," Matthews posted on Facebook, following last night's forum. "This is a goal realized. If you know me, you know the love I have for Arcata is so deep. Thank you, thank you."
Matthews was selected to fill out the remainder of previous Councilmember Sofia Pereira's term, which ends in Dec. 2022. Pereira resigned in June to take a job as Humboldt County's director of public health.
Six candidates were considered for the seat and fielded questions from both the council and members of the public during Wednesday's forum. (A seventh qualifying applicant, Elizabeth Conner, withdrew her application for personal reasons.)
After the candidates answered questions and provided closing statements, the council took public comment and then voted on their top three preferred candidates, using a ranked-choice voting system. The council's top three choices were Matthews, Paul Pitino and Kimberly White.
The council then voted again on only the top three candidates, choosing their two preferred options. Though the numbers were very close, Matthews was rated the top choice.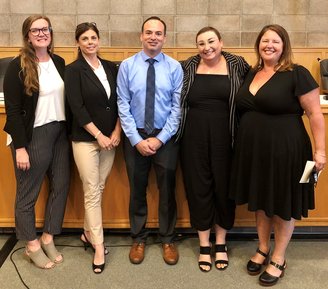 After some discussion, Councilmember Stacy Atkins-Salazar made a motion to nominate Matthews for the council position. At first, no council member would second the motion, and it seemed like it was going to die. However, after the council further discussed its options — which would include holding another meeting to choose a new councilmember, or putting the choice to the public by calling a special election — Councilmember Sarah Schaefer decided to second the motion and the council voted unanimously to appoint Matthews.

"I believe that every decision we make as a city council has to hit the triple bottom line — it's people, planet and prosperity," Matthews said in her closing remarks during the forum. "My philosophy is servant leadership, which means having empathy, and listening and being attentive and healing. I truly believe that everyone has a voice to bring to the table and we have a responsibility to make sure everyone is represented."
Matthews will be sworn into the Arcata City Council at the beginning of the council meeting on August 18.
You can watch a full video of the candidate forum here.