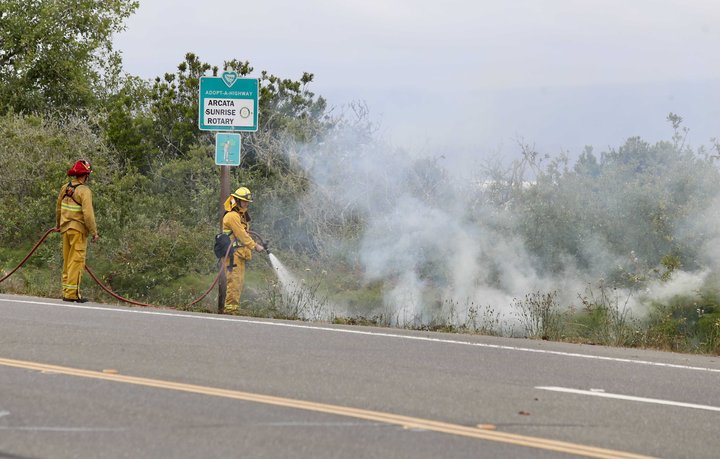 Might want to avoid Highway 255 through Manila for the time being.
At just after 2:30 p.m., a frantic call came in to the Calfire operation center in Fortuna — a fire along a mile-long section of Highway 255 through Manila, presumably caused by a vehicle dragging a chain or something along those lines.
A massive response was prepared, but the first units on scene reported that it was only three spot fires, located between the highway and the old railroad tracks. A couple of engines could handle it.
Still, the CHP is being sent for traffic control. Some smoke is coming into Eureka.
We'll update if necessary, but the Outpost's Andrew Goff, at the scene, says it looks like they got this one.