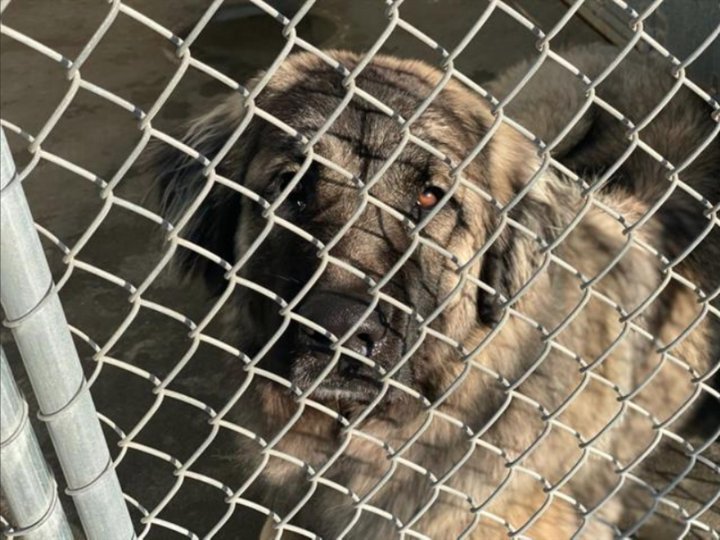 On December 18 of last year, the Humboldt County Sheriff's Office picked up an aggressive dog wandering a property on Thomas Road in Miranda.
The HCSO traced the caucasian shepherd's microchip back to a home in Tarzana, Calif., and was later told by Animal Control Officer Angela Hooks with the City of Los Angeles, that the dog "Hades" was linked to a serious biting incident that occurred at the home six days prior.
"Officer Hooks said this is a high profile case as the other owner is a celebrity and the injuries were extensive, 80 stitches in the face and arms," the HCSO euthanasia report reads.
TMZ reported yesterday that — according to an ongoing lawsuit — the dog bite occurred at the home of celebrity singer Chris Brown.
"Hades" the dog posted to Chris Brown's official Instagram.
While the HCSO reports do not list Chris Brown as the dog's official owner, the lawsuit claims that the dog belonged to Brown and that it attacked his housekeeper as she was taking out the garbage.
"She alleges once the attack was over … she was literally lying in a pool of her own blood — when Chris came upon her, and then started directing his team to snatch up the pooches and scram before the cops and paramedics came," the TMZ article reads.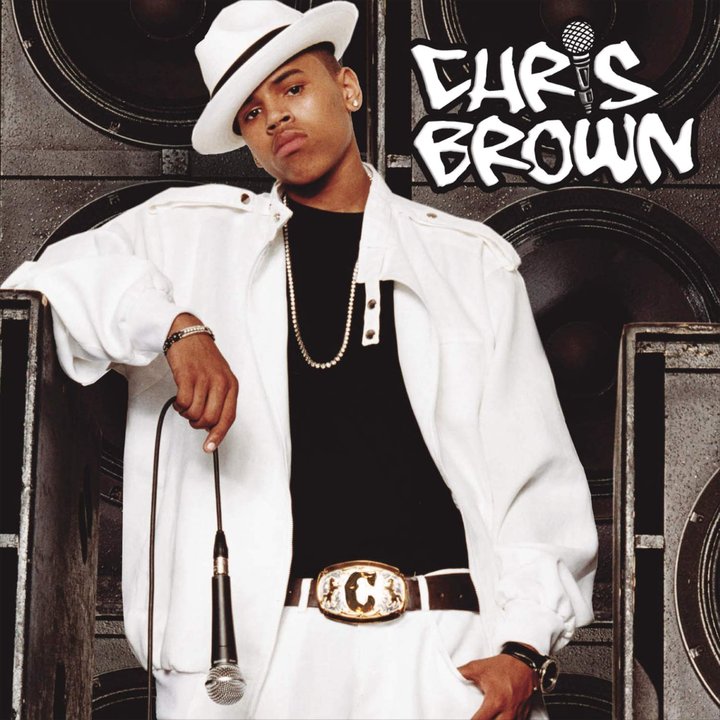 According to HCSO reports, the dog was traced back to an unspecified property on Citrus Ridge Drive in Tarzana — the same street where the attack occurred, and where Brown held a public yard sale in 2019.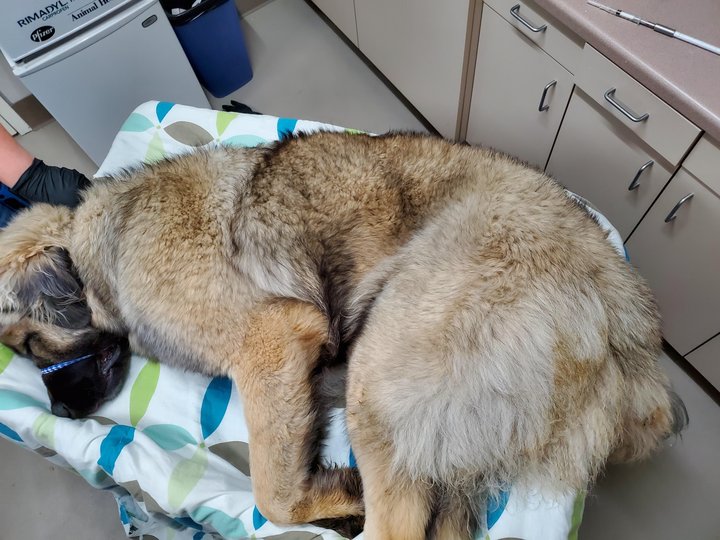 While it's unclear how the dog made it from Los Angeles to Humboldt County, the dog was euthanized due to its aggressive behavior on Dec. 24, 12 days after the attack.
Shannon Miranda, owner and founder of Miranda's Rescue animal shelter in Fortuna, told the Outpost that although he would have liked a chance to modify the dog's behavior, he understands why the HCSO opted to put the dog down.
"[Caucasian shepherds] are bred to keep wolves, bears and mountain lions away, and so a human is nothing to a dog like that," Miranda said. "For my own knowledge, I'd like to have seen the dog and seen if I could have done something for him. You don't fix, you modify that behavior. But the dog would always still have the potential to attack."
Miranda added that owning dog's is a serious responsibility and that proper training is crucial in preventing these types of attacks.
"I find it very tragic," he said. "It's horrible for the person who got attacked and I feel bad for the dog. If people are going to have these breeds, start socializing them and make sure your dogs go through training, because training is key to having any dogs — especially these high drive breeds."