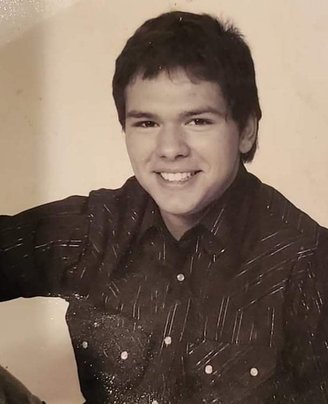 Brian Robert Lewis
September 2, 1993 - June 29, 2021
Brian Robert Lewis was born on September 2, 1993 to Vernon and Carole Lewis in Eureka with his parent's good friend Carrie Dunn in attendance. Brian's life was tragically cut short on June 29, 2021 at the age of 27.
Throughout Brian's life he touched the hearts of many people, especially his "Wey-res" Samantha, his parents, and his three children Natasha "Tashee," Quentin "Kwee-Kwee", and Sylvester. In his younger years he loved to skateboard and would try many daring stunts, one that ended his skateboarding career. Brian has many friends and relatives, including his chosen sisters Aurelia (Xavier) Knight, 'aawok Cindy, and Rosebud (Ryon), and he also had his 2nd family; mother 'aawok Rosie, David Arias, and his boss Matt Nagel.
Brian was a man of many talents including, but not limited to drawing, painting, writing, music, and his all-time favorite pastime playing video games. He had a love for music and movies of all types, and his knowledge of musicians and actors was extraordinary.
Brian is survived by his by parents Vernon and Carole Lewis, significant other Samantha Martin, children Natasha, Quentin, and Sylvester, brothers Shawn (Angel) Korb, Shanon Korb, Sterling Korb, Norman Neil "Dubby" (GinaMae) Lewis, Aurelia (Xavier) Knight, Rosebud (Ryon), Dawn "Pooh Bear" Donahue. Uncles/aunts Charles Lewis, Fred McGuffey, George "Dick" Robbins, Lawrence (Elizabeth) O'Rourke, Tomas (Sherry) O'Rourke, Kay (Rudy) Inong, Valerie O'Rourke, Margo Robbins (Tony), and Roger Gibbens. Nephews/Nieces; Darrel (Paula) Aubrey, Crystal Korb, Michael (Amber) Korb, Dennis "Dj" Korb, Sarah Korb, JaVahn, Jack, Jaelynn, and numerous well-loved cousins, too many to mention. Brian is preceded in death by his grandparent(s); Robert Calvin Lewis, Emily Nadine Colley, and Richard Sr. (Lorraine) O'Rourke, uncles; Richard Jr., Mickey, Dennis, Greg O'Rourke, his aunty Patti Gibbens.
Services will be held on Friday July 9, 2021 at Vernon & Carole Lewis Ranch family cemetery on upper Kepel Road at 10 a.m. second road to the left down the hill.
###
The obituary above was submitted on behalf of Brian Lewis' loved ones. The Lost Coast Outpost runs obituaries of Humboldt County residents at no charge. See guidelines here.