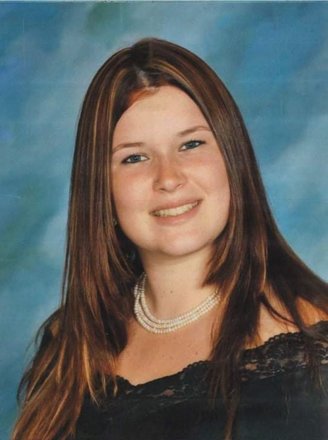 Tamera Rokael Sanders was born in Fortuna on March 18, 1992. Tamera left this earth in a horrible, still unexplained fire on May 2, 2021, in Crescent City. Her family and friends were devastated to be informed of her passing on June 17, 2021. She is predeceased by her stepdad Nikk Metcalf, grandpa Eddy Sanders and grandma Margaret Sanders, grandma and grandpa Weaver, and aunt Michelle Dennison. She is survived by many loved ones including friends and family too numerous to mention, however some of this list includes her mom, Kelley Metcalf and fiancé Miguel Ortiz; her siblings: Ginny Truby-Metcalf, Logan Floyd Griffis, Barry Metcalf and Alex Metcalf; her granny Kate Lanferman and uncle Aaron Floyd, her dad, Jason J. Sanders, and siblings Jason and Logan Sanders; her cousins Andi Floyd, Connie Worrell, Jessie Guyette, Samantha, Jessica, Anthony, and the most important person to Tamera — her son, Jaxon River Legendre, age 6.

Tamera was an old soul. Characteristics of an old soul include: material possessions do not matter much. They focus on meaningful connections, they need a lot of time alone, they have high empathy and they spend a lot of time thinking about how to make a difference. These things were true of Tamera. Material possessions never meant anything to Tamera. She never held on to much unless it was something sentimental from family. Tamera was all about meaningful connections and meaningful encounters. Any number of people can tell you how Tamera made a difference in their lives. Tamera was OK being alone even when she was little, even though she really enjoyed people. She was happy before her siblings Ginny, Logan, Barry and Alex came and even happier with them, because even though this sacrificed a lot of her alone time the meaningful encounters with her siblings meant something way more to her.
Tamera carried others pain with her and was extremely empathetic. Tamera always thought about others above herself, and she wanted to make a difference.
Tamera was the easiest baby. She only cried when she truly needed something. Her mom, Kelley Metcalf, cousin Connie Weaver Worrell, Granny Kate Lanferman, and daycare provider April Robbins can attest to this. She was smart as a whip, knowing and understanding things far before other babies and children. She learned to talk and read much earlier than most and school came easily to her. She grew up in Fortuna and went to school at Ambrosini for kindergarten through fourth, then went on to Toddy Thomas Middle School. Then, when she was 14, she went to live with her dad and attended school in Eureka for a while. She moved back to Fortuna and graduated from Fortuna High School. Tamera made friends easily and she was well liked by many.
Tamera was artistic. writing poetry easily such as the Remember poem that she wrote when she was 10 years old just one year after 9/11 (included at the end of this article). She loved to read, write and learn. She would read many books at one time and have a grasp of what she was reading, and easily remembered which book she read things from. She was brilliant.

When she was little, she planned to be a doctor. She went to HSU's pre-med program right after high school and when she was about at a bachelor's level of education, she decided she did not want to be a doctor anymore because she formed the opinion that "doctors don't spend enough time with their patients." She studied along her then partner's side during his electrician program, sometimes helping with his homework. It was during this time she became a mother, a job she thought was the most important.
Tamera was also a server at Hot Brew restaurant in Fortuna. She loved her customers, her coworkers and the boss.
Although Tamera was highly intelligent, she struggled with escapism. She turned to alcohol throughout her teenage years and in her twenties. Addiction to escapism with alcohol caused her to seek help from a detox center. It was while she was in the detox center that she met a guy who introduced her to methamphetamines at the age of 27 and this took her spiraling to the streets.
When she was missing back in November of 2020, she had somehow left the area and went to Crescent City. She was well known to the Crescent City sheriffs and residents. She died in a suspicious fire on May 2, 2021. We do not have answers to all our questions at this time, and while we wish to lay Tamera at the feet of our Creator, we will not forget her or our unanswered questions. We want JUSTICE for Tamera. Thank you to all of you who continue to love her.
Please join us for a celebration of life on July 10, 2021, 5 p.m. to 8 p.m. at Hot Brew 904 S. Fortuna Blvd. in Fortuna.
###
Remember
by Tamera Sanders

There is a point in time that you will always
remember
One of those things happened in September
Many people died
but only few died with pride
Read about it in the paper
always a tear jerker, always a heart shaper
when someone you love dies
a part of you always cries
If someone dies of old age
it's different when they die at a considerably young stage
You seem to think about what you last said
what you said to that person before they were dead
you always seem to wonder why they had to die now
You finally realize that you don't appreciate things
until they're gone 'wow'
You become a completely different person inside
but even then, your emotion you try to hide
That's why the month of September
is something I will forever
remember
###
The obituary above was submitted on behalf of Tamera Sanders' loved ones. The Lost Coast Outpost runs obituaries of Humboldt County residents at no charge. See guidelines here.