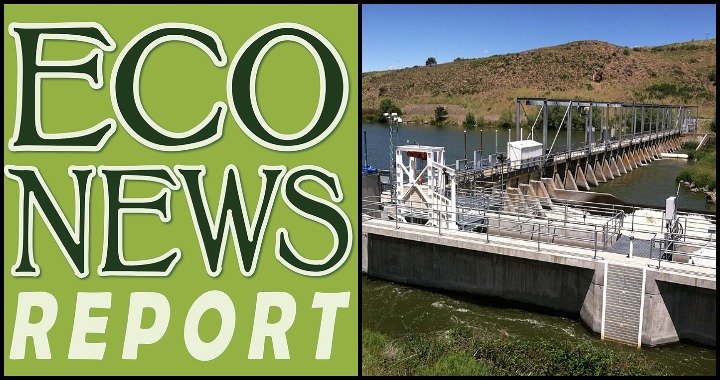 ###
Drought-related tension threatens to boil over in the Klamath. Ammon Bundy's posse of right-wing terrorists are threatening to open irrigation gates of Upper Klamath Lake, by force if necessary, to illegally divert water held in reserve to protect endangered fish. Meanwhile in the mainstem of the Klamath River, juvenile salmon are experiencing a mass die-off caused by a disease-causing parasite (Ceratonova shasta) that thrives in the hot, warm waters resulting from the Klamath dams. "Flushing flows," big pulses of water from Upper Klamath Lake used to prevent this mass die-off, have been called off because of drought. It is a mess.
Meanwhile on the coast, Gang Green reacts to the good news that Nordic Aquafarms and Humboldt County have agreed to do a full environmental impact report for their proposed on-shore fish farm. What does this mean? Listen to find out!
AUDIO:
"The EcoNews Report," June 12, 2021.
REQUIRED READING: