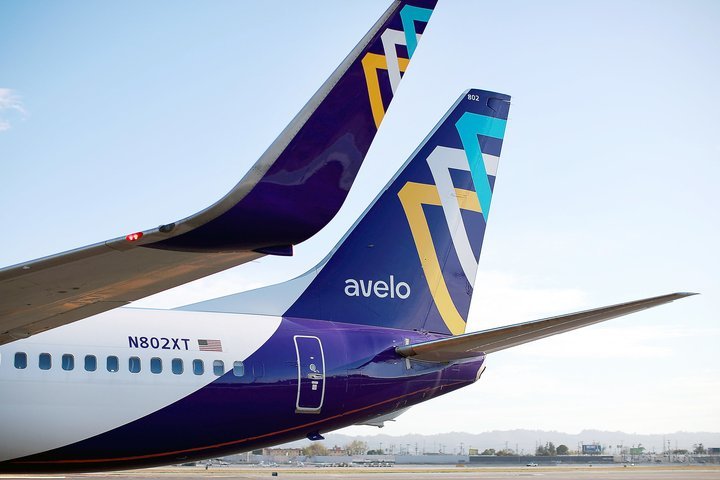 Photo provided by Avelo Airlines.

Press release from Avelo Airlines:

Avelo, the California Redwood Coast's newest and only low-fare airline, is celebrating the resilient Class of 2021 and the return to travel this summer by gifting 42 round-trip tickets to recent graduates residing in the Arcata / Eureka region.

In all, 21 Class of 2021 grads from Humboldt County will win two round-trip tickets [to Los Angeles] as part of the Avelo Grads-on-the-Go sweepstakes. Anyone 18 or older residing within 150 miles of the California Redwood Coast-Humboldt County Airport (ACV) graduating in 2021 from high school, college, university or technical/trade school is eligible to participate. Graduates can enter at aveloair.com/grads.

"This has been a challenging school year for students trying to remain academically engaged while often studying remotely," said Avelo Chairman and CEO Andrew Levy. "The California Redwood Coast is home to dozens of schools. We are inspired by the perseverance of the Class of 2021 and we can't imagine a better graduation gift than to help fuel their inspiration to travel and explore new places."

Graduates can earn a second entry — increasing their chances of being selected — by posting a picture or video related to their graduation on Twitter or Instagram, and tagging @AveloAir and #AveloGradSweepstakes. The entry deadline is July 20, 2021 and winners will be selected at random by August 17, 2021. Travel must be completed by December 31, 2021.

Avelo is giving away more than 500 round trip tickets to graduates across the 12 communities it serves in the Western U.S.