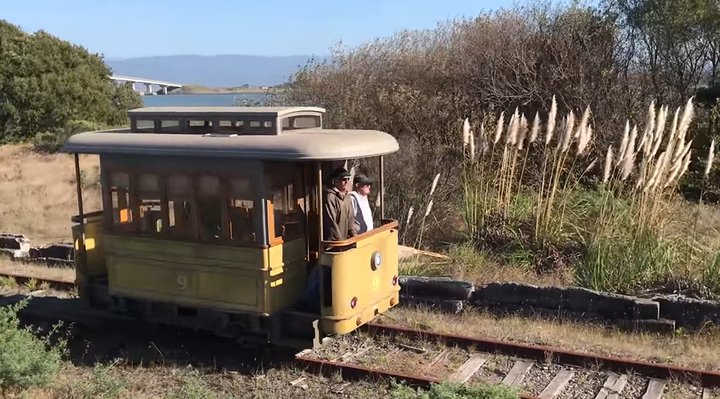 The Timber Heritage Association announced today that it will be offering rides on its new trolley car through Eureka's Old Town on select days starting this weekend.

The trolley is part of the Timber Heritage Association's "speeder car" program and was purchased by the Eureka Logging Alliance from a Canadian rail group. Before that, THA said the car was used by Netflix for the show "A Series of Unfortunate Events."
"THA volunteers picked it up in Canada during a major snowstorm, then trailered it to the Samoa Shops," the THA stated in a press release. "Volunteers have spent the last two years rebuilding the trolley and engineering, building, and installing a hydraulic drive system while the shops were closed during the COVID-19 pandemic."
The first rides along Eureka's 1st Street will be offered on Saturday at Arts Alive. Trolley rides will continue to be offered from 5:30 p.m. to 8:00 p.m. at future Arts Alive events, and at Friday Night Markets starting August 6.
The trolley rides will cost $5 per person and will be free for younger children sitting on adults' laps. Per government restrictions, riders will be required to wear masks.
"Unlike the popular San Francisco cable cars, all riders must be seated," the THA said. "THA looks forward to seeing you at the forthcoming trolley events as well as the speeder crew car runs."