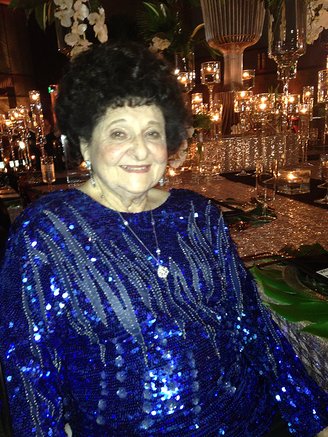 Rena Marie Giori (Orlandi) was born at home in Arcata California on December 10, 1930 and passed away Feburary 8, 2021 at the age of 90 due to heart complications.

Rena was the daughter of Marino Orlandi and Emilia (Champi) Orlandi, who immigrated from the Tuscany region of Italy through Ellis Island. Rena attended local elementary schools and Arcata High School, where she was active in band and choir. After graduation she continued her education at the business college in Eureka. Rena met the love of her life, Emilio Giori, who had just returned from WW II after a four-year campaign in the South Pacific.
Emilio and Rena were married in 1950 at Saint Mary's Church in Arcata and welcomed daughter Vickie followed by daughter Debbie and son Wayne a few years later.
She was most happy being a mother and wife and raising her children. She closely followed her children's activities through their school years, rarely missing a sport, music or academic event.
Rena and Emilio were also active in The NorthTown Arcata Kiwanas, the Appenni Lodge, American Legion and various Italian functions through out their lives.
Rena and Emilio owned and operated a dry cleaning business in Arcata for 35 years, with Rena concentrating on the business functions and Emilio on the dry cleaning operations of the business.
Other than family Rena's greatest passion was to travel which she enjoyed all her life, including leading an Italian Festival conga line dance on the streets of Reno, Nevada at age 89.
Some of the her most memorable trips were spent with her relatives camping at Trinity Lake and throughout out Oregon and Idaho. When Rena wasn't camping she was off with her family and grandkids, sightseeing in Europe (with a special interest in Italy), China, Hong Kong, Canada and Mexico. Mom loved to travel the USA and explore our rich history, visiting Washington DC, New York with special interest in Ellis Island, Florida and Hawaii. All we had to say is "lets go" and mom was packed!
In summer 1981 Rena and Emilio, with her brother Reno and sister in law June and son Wayne, purchased a motor home in Long Island New York and had a momentous trip driving across the USA back home to Arcata, visiting many of the national parks along the way.
When mom wasn't traveling she entertained at their summer home in Willow Creek where many a funny story was told around the pool with a glass of good wine in hand. Many holiday reunions were held at the summer home which was attended by family and friends from all over and lasted for days! Family was Rena's biggest devotion and she felt blessed with the addition of her grandchildren, Ashley and Jarred Johnson and Stephanie and Kristi Giori. Gramma Rena never missed an opportunity to attend her grandchildren's sports and events and was known as the Soccer Field Granny! Later in life Mom was also blessed with two wonderful great-grandchildren, Alexis and Knox Johnson, who she loved as only an Italian Nonna could love!
Rena was preceded in death by her husband Emilio Giori, her parents Marino and Emilia Orlandi, her father-in-law Luigi Giori and mother-in-law Alessandrina Giori, daughter Vickie (Aguero), brother Reno Orlandi and sister-in-law June and many wonderful Italian cousins from the Bay Area of California.
Rena is survived by her daughter Debbie (Jerry) Johnson, son Wayne (Gina) Giori, grandchildren Ashley (Tina) and Jarred (Shehlee) Johnson and Stephanie and Kristi Giori and great-grandchildren Alexis and Knox Johnson.
Mom leaves behind all too many friends to mention, with special thanks to Tina Nielsen, Shirley Butler, Karen Sacchi, Rich and Julie Villegas, Irene Simmoni, Esther and Chuck Schumacher, and niece Judy White.
Due to COVID restrictions private burial services were attended by immediate family and close friends only. Services were held on February 15 at Paul's Chapel in Arcata with internment at Ocean View Cemetery where mom now lays at peace with her loving family. We love and miss you mom but your spirit and soul will forever live within us. You will always be with us like a handprint on our hearts. Ciao Bella.
###
The obituary above was submitted on behalf of Rena Giori's loved ones. The Lost Coast Outpost runs obituaries of Humboldt County residents at no charge. See guidelines here.