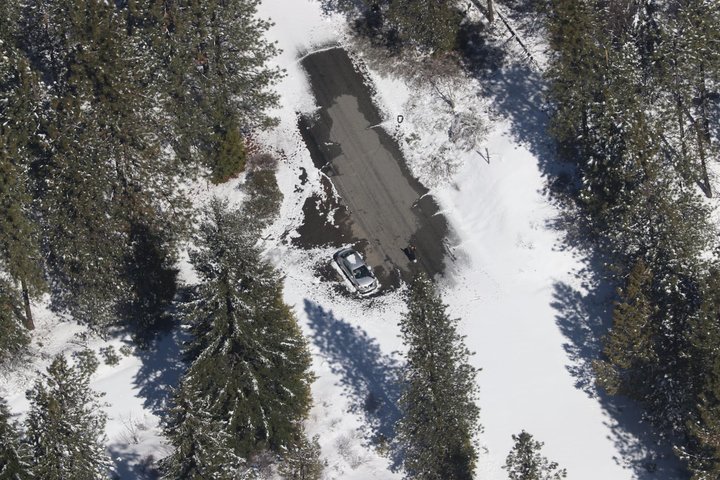 A missing Oakland woman was found along a snowy Trinity County backroad by a California Highway Patrol airplane yesterday after spending the night in her car.

The Oakland Police Department stated that 27-year-old Perry Jue was reported missing after she was last seen preparing for a camping trip in Trinity County on Sunday.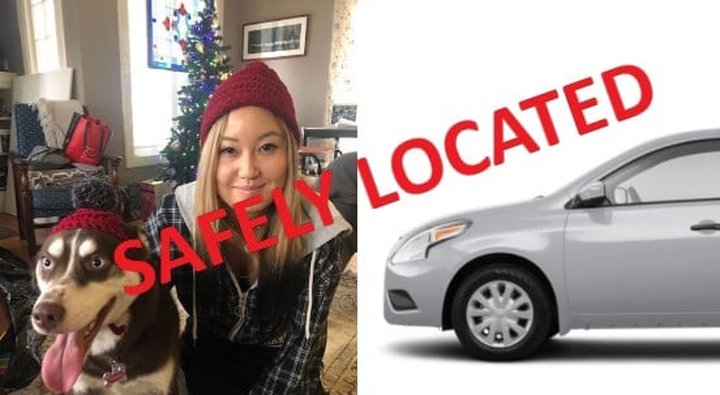 Two CHP Northern Air Division helicopters and one airplane searched for Jue for 24 hours before she and her dog were found parked along Wildwood Mad River Road, approximately 5 miles south of Highway 36.
CHP officials told the Outpost that Jue was attempting to travel to Zenia before officers came to her rescue. On-duty officers were unable to confirm how or why she became stranded in the area, but aerial photos taken by CHP show Jue standing next to her sedan along a snowy patch of road.
Jue was reportedly in good health when Trinity River CHP officers arrived on scene and was later reunited with her parents in the Red Bluff area.