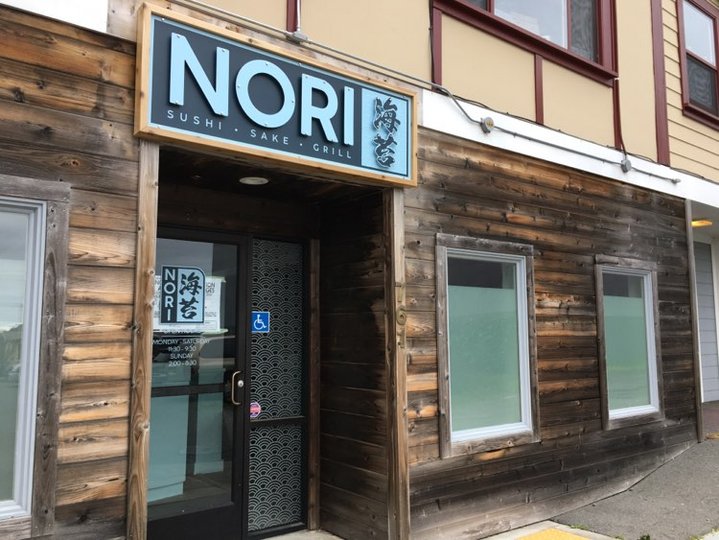 Downtown Arcata will soon have a new dining option, with Nori — a sushi restaurant, grill and sake bar — opening toward the end of the month. And if you're thinking Arcata already has enough sushi, manager Joe Tan says that Nori will offer something a little harder to find in Arcata: Taiwanese street food.

The restaurant is the latest business venture of Jack Wu, co-owner of both Bayfront Restaurant and Jack's Seafood in Eureka. Tan — who manages the kitchen and sushi bar at Bayfront — is planning Nori's sushi menu, and Bayfront chef Wen Yee will be running the kitchen, which will feature Taiwan street food style appetizers, grilled meats, seafood, noodles and more.

As for Nori's sushi bar, Tan says it will be Izakaya style, with a small menu and small portions that people can snack on while enjoying the wide selection of sake the restaurant will offer. Tan said the menu will include dishes like poke and sashimi, and not a wide selection of the big "American style" rolls that are usually offered at other sushi restaurants. Although he will probably serve a couple big, spicy rolls, since that is what many people like, he said.
With two other sushi restaurants — Tomo and Sushi Spot — on the Arcata Plaza, Tan feels it is important to stand out. "I don't want to compete against them," Tan told the Outpost. " I'm trying to do something different."
At first, Tan added, he didn't want to do a sushi menu at all. But the space, formerly occupied by seafood restaurant Salt, has such a beautiful bar that he felt was just begging to be utilized as a sushi bar.

In addition to opening Nori, Tan said that Wu has also purchased the Arcata Mazzotti's — located almost right above the Nori space — and has plans to turn it into a nightclub and sports bar. The Outpost's attempts to reach Wu about this project were unsuccessful.

Tan said that Nori is still trying to fill all the staff positions and is awaiting a health and safety inspection, but is otherwise pretty much ready to go and he is hoping the restaurant can open by March 26. Food and drinks will be available to-go and Nori will also offer limited indoor seating, as COVID guidelines permit.
Tan said more information will be posted on Nori's website soon.