Nelson celebrating the NCAA Division II South Region Championship with his teammates. | Nelson's Instagram account
A former Humboldt basketball standout has made it to the Elite Eight of the NCAA Division II Championship as a member of the Flagler College men's basketball team.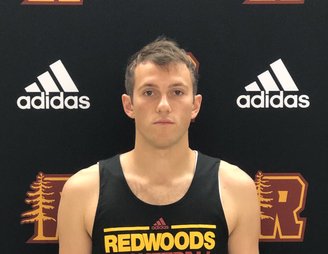 Fortuna native Thomas Nelson is playing his first season at Flagler College, a Liberal arts college in St. Augustine, Florida, after averaging 20.5 points and 7.8 rebounds per game at College of the Redwoods last year. The 6-foot-3-inch college junior also lettered in basketball at Arcata High School, where he was named MVP of the Humboldt-Del Norte league his senior year.
The Flagler Saints won the NCAA Division II South Region Championship on March 16, defeating the Alabama-Huntsville Chargers 89-75. The win earned the team an Elite Eight spot in the NCAA Division II tournament.
Nelson has played less than a minute in the tournament so far, but keep an eye out for number 13 on Wednesday, when Flagler (17-2) plays Truman University (20-2) for a shot at the Final Four.
The game will be played at the Ford Center in Evansville, Indiana and will be live broadcast on the NCAA website at 6:45 p.m.