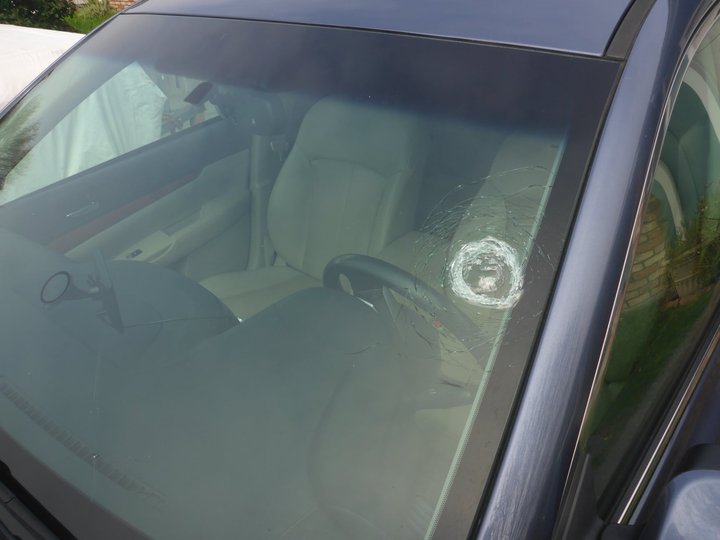 UPDATE, March 24:
California Highway Patrol Public Information Officer Paul Craft responded to the Outpost's request today for similar reports filed with CHP:
In the last few months, the CHP was dispatched to several reports of an unknown item striking a windshield. The most recent incident was two days ago in the area of Myrtle and Felt, but the reporting party just called in today to report it and it is currently being looked into by an officer.

The other recent calls taken by our office occurred in December (Myrtle at Freshwater) and October (US-101 at Samoa Blvd). There have been no suspects identified in any of these cases.
###
More than a dozen Humboldt County residents shared recent accounts on social media today of their car windows being broken by unknown objects while driving through Eureka.

An overwhelming number of these incidents — shared to the Humboldt community Facebook group "Humboldt County On Alert" — occurred along the same stretches of Broadway Street and Myrtle Avenue, leading residents to suspect that someone may be intentionally targeting cars in these areas with rocks, slingshots or BB guns.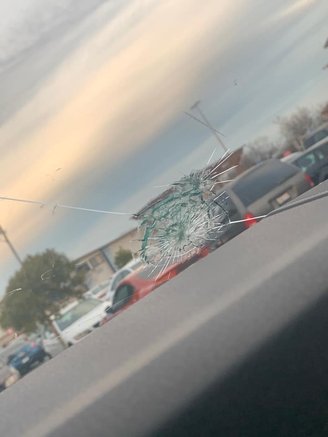 Eureka Police Department spokesperson Brittany Powell told the Outpost that at least 13 police reports matching these stories have been filed with EPD since November.
"Most of the time it has been reported that an unknown item hit a window or windshield while the victim was driving in either the areas of Myrtle and West Avenues or the 2200 Block of Broadway," Powell said. "It's an issue we are aware of and we are looking at all reports for similarities and trends so that we can narrow down a potential suspect(s)."
The Humboldt County Sheriff's office has also received four similar reports in less than three weeks: two on Myrtle Avenue, one on Old Arcata Road, west of Pigeon Point Road and one on Fern Street in Cutten.
"At this time, it doesn't look like we have enough information to connect any of these cases to one specific person," HCSO spokesperson Samantha Karges told the Outpost. "However, we encourage anyone who has experienced vandalism to their vehicle to please give us a call and report it. The more reports of these incidents occurring that we receive, the better we can identify problem areas and address the situation."
The Outpost also reached out to the California Highway Patrol for additional crime reports but did not receive a response.
A number of photos from these recent reports were shared with the Outpost. They have been included at the bottom of this story.