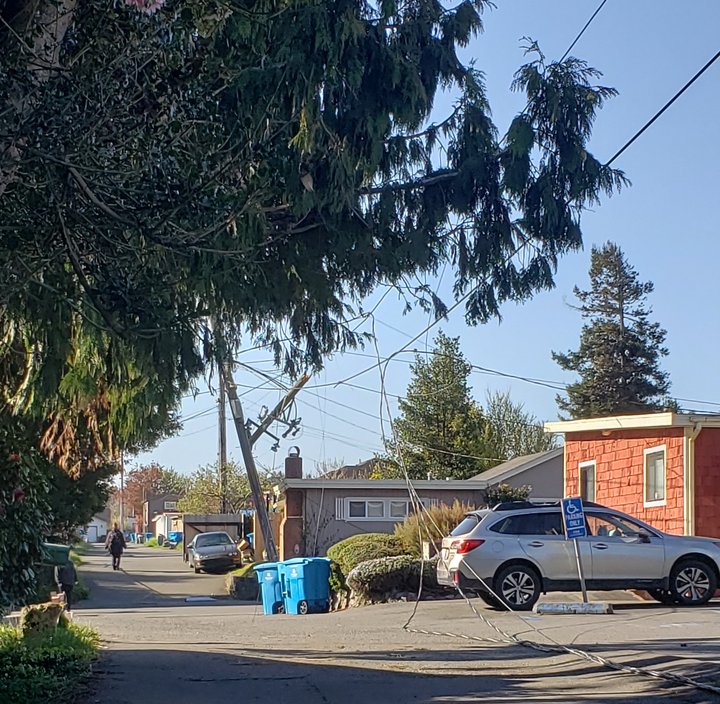 A Recology Humboldt County garbage truck cut electricity to 201 PG&E customers in Eureka at approximately 9:35 a.m. today after the driver reportedly hit a power pole near the intersection of Harrison Avenue and Lucas Street.
California Highway Patrol spokesperson Paul Craft told the Outpost that the back of the truck snagged the pole's guide wire as it drove away from a curb, pulling the pole and additional power lines down.
No injuries were reported and no arrests were made as a result of the crash. A second unoccupied vehicle was damaged by the falling power lines and CHP is still assessing damages in the area.
PG&E's outage map states that electricity has since been restored to all but 14 customers, who are expected to regain power by 7 a.m. tomorrow.