PREVIOUSLY:

###
The Samoa Beach Academy — a career and technical education (CTE) focused charter high school its founders hoped to open this fall — withdrew their petition from the Northern Humboldt Union High School District this week, following a recommendation to deny the charter from district staff.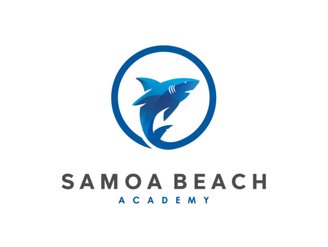 A Thursday afternoon special meeting where board members planned to officially approve or deny the charter was obviously canceled, but the NoHum community can expect to hear more from Samoa Beach Academy members. In an official withdrawal letter sent to the district on Tuesday, lead petitioner Catherine Scott wrote that her team plans to submit a revised petition to the district "in the coming weeks, which will account for some of NHUHSD's findings of fact regarding our first charter."
NoHum's official 11-page evaluation included concerns about the charter's potential reliance on online curriculum for math, advanced placement, and possibly some CTE classes. They were also alarmed by the school's proposed special education program and about the charter's ability to support students with disabilities. The document listed several fiscal concerns as well, including reservations about the proposed compensation SBA planned to pay their CTE teachers, which NoHum calculated is $44,183 less annually than what their CTE teachers receive, thus leading the district to doubt SBA will be able to hire and retain credentialed teachers.
In an email to the Outpost, Scott said that "SBA believes several points in the Statement of Findings from NHUHSD indicate misunderstanding of the petition. Our goal is to clarify those misunderstandings."
In their original petition, the Samoa Beach Academy outlined a curriculum offering three CTE pathways: building and construction trades, health and science medical technology, and business and finance. The school planned to start their enrollment at 150 students but hoped to eventually serve 400.
"After a great deal of reflection, we believe that we can further strengthen our charter in order to best serve the students in our community who can best benefit from this tremendous program," Scott wrote in the withdrawal letter, adding that "the core of our proposed educational program will not change substantially."
What areas of the petition will change aren't specified in the letter of withdrawal. Scott said in an email that it's "premature to discuss any specific changes to the petition but we remain committed to our core mission."
However, she did specify they won't change their math program. "In the first petition, SBA stated our intent to use Pearson's enVision and myMathLab math curriculum. These programs are not online as stated in the Statement of Findings. We are unclear where this misunderstanding originated. We have no plans to change our math curriculum." On their website, myMathLab by Pearson advertises a "powerful online program [that] offers students personalized instruction and practice and teachers all the tools they need to deliver all or a portion of their course online." Scott clarified that "a teacher will be in the classroom teaching the curriculum with the option of using print or online resources to support student learning."
In the original petition, Samoa Beach Academy pitched a charter school that would operate independently from NoHum, but it seems possible that a more collaborative program might be in the works. Scott said her team looks "forward to collaborating with Northern Humboldt Union High School District to create a much needed educational option for the students of Humboldt County."
In a phone interview Friday, NoHum Superintendent Roger Macdonald said that the district would be interested in a joint effort. "I did share with [Scott] that we would be interested in collaborating with them if they wanted to pursue something with us. And I also understand that they may choose to go on their own again," he said.
For instance, the petitioners could pitch a "dependent" charter and offer their program on-site at one of NoHum's campuses. Six Rivers Charter High School on Arcata High's campus is dependent, which means that their students can enroll in some courses offered at Arcata High.
Whether or not SBA proposes something independent or a more collaborative program, there is lots of interest at NoHum "to continue to expand our programs," Macdonald said. There's "nothing concrete, just lots of really spirited conversation" among NoHum staff.
"Everybody agrees that CTE is important," Macdonald said. "Everybody agrees that it would be nice for, you know, all of our employers in the area to have more folks ready to walk into a job."