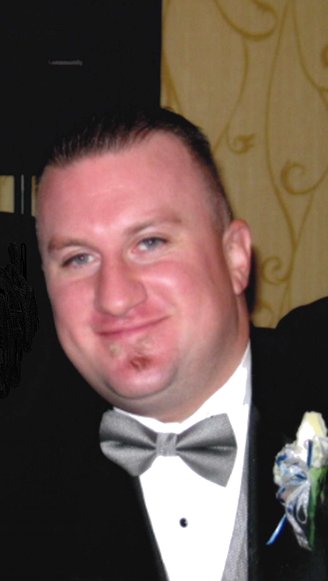 It is with heart-wrenching sorrow that we have to announce that Andrew Wayne Nelson, aka "Bub," "Bubbers," or "Bull Dog" left this world suddenly and unexpectedly on April 3, 2021 at the age of 43.

He is survived by his mother, Dorothy (Dottie) Nelson of Kneeland, CA; Sister Marlaina Steil, brother-in-law, James Steil and niece Mallory (9) Steil of Medford, Oregon; and sister Monica Witte, brother-in-law Daniel Witte, niece Heidi Witte (15) and nephew Brody (13) Witte.
The third child of Ron and Dottie, he was pure delight! Born on his maternal grandfather's birthday, July 26, 1977….he had another plan than his expected arrival date in May, and chose to (finally)come into this world on July 26!
With the same sense of humor, he carried on the Nelson/Andersen traditions of joking and fun-loving teasing - always a joy. Perhaps his sisters were not always appreciative - as many times from the back seat we would know he was up to something as one of the girls would shout out: "Mom, he's LOOKIN' AT ME!" and he would be the only one laughing.
Andy spent a lot of time thinking about what was next after EHS '96 and years of football!
One summer he had 4 part-time jobs at the same time - and developed quite an impressive work ethic. Landing in Las Vegas he eventually received his Bachelors Degree from UNLV. He had a career in hospitality and loved every minute of it. Life-time friends and new friends were all very important to him. He embraced his co-workers as his family, as they did him.
Many of you will be happy to hear that his "kids" — the two puppies — are doing well with James, Marlaina and Mallory in Medford and are settling into their new surroundings.
We never missed an opportunity to say "I love you" to each other and hope you do the same.
Family and friends are encouraged to attend Andrew's Celebration of Life at 2-4 p.m. on Saturday May 15, 2021 at the Moose Lodge in Eureka at 4329 Campton Rd. He will be interred in Kneeland.
Please come and help us celebrate Andy's life.

There is plenty of outdoor space for those wishing to have some distance.
God's blessings to all. Love, Dottie and family.
###
The obituary above was submitted on behalf of Andrew Nelson's loved ones. The Lost Coast Outpost runs obituaries of Humboldt County residents at no charge. See guidelines here.