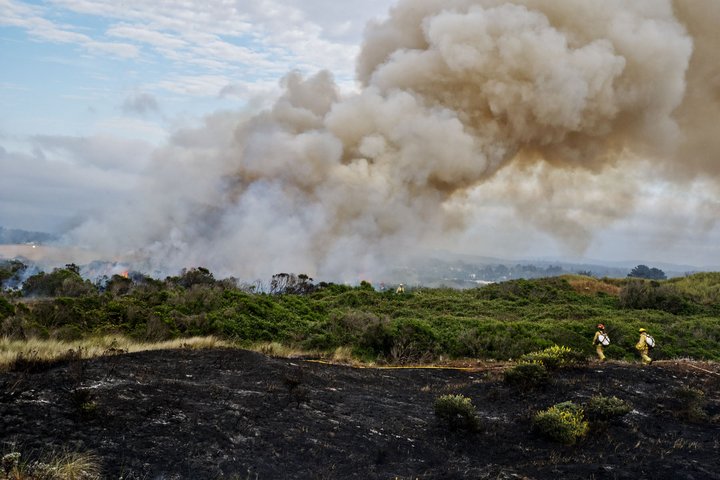 Multiple fire agencies responded to a vegetation fire that ignited near New Navy Base Road in Fairhaven yesterday at approximately 5:11 p.m.
According to scanner traffic, the fire was initially reported to be one acre in size with a slow rate of spread. Arcata Fire District Chief Justin McDonald told the Outpost that the blaze grew to 9.2 acres before it was fully extinguished by 9:00 p.m.
The cause of the fire is still under investigation.
Local photographer Matt Filar kindly provided the following photos of yesterday's scene.