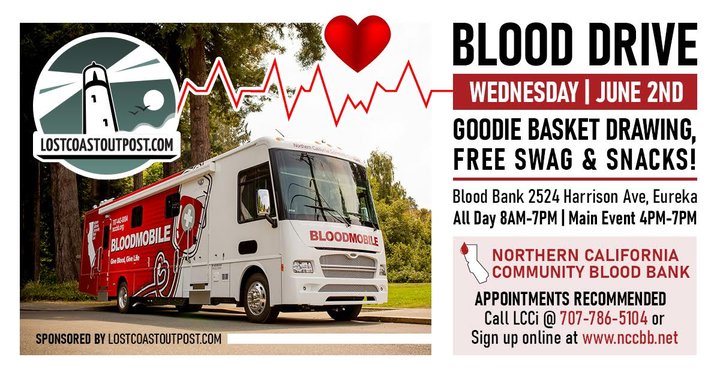 Red alert! If you've been waiting to donate blood until you were specifically asked by your very favorite Humboldt news-ish website, then prepare to part with your platelets!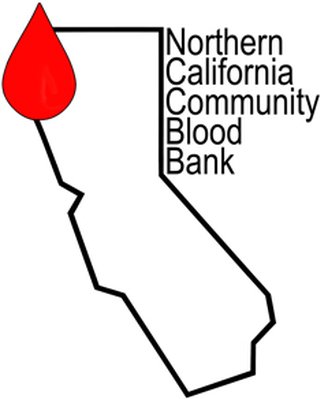 The Northern California Community Blood Bank, as always, is in desperate want for your red stuff and it is with that need in mind that LoCO and NCCBB are teaming up for what may end up being the most historic and important BLOOD DRIVE in Humboldt's history! Do it, do it, do it! It's going down Wednesday, June 2 from 8 a.m. to 7 p.m. at NCCBB HQ at 2524 Harrison Ave. in Eureka. Let's make this particular blood drive the bloodiest ever!
Why is LoCO's BLOOD DRIVE so worthy of your donation when there are so many chances to give blood already? Fair question. But here's another question! What if I told you that if you fork over the juice you will be given a ticket for a drawing with a chance to win "goodie baskets" or special snacks? That's right. The stakes are high.
Now that you have made the decision to submit yourself to LoCO's BLOOD DRIVE, it is highly recommended that you make an appointment to donate, which you can do at this link.
LoCO wants your blood. Thank you in advance. And now, some tunes to get you even more PUMPED for this thing (even if the message is not exactly logical in this instance).