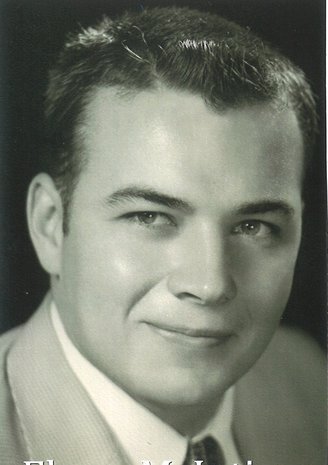 Elmer Eugene McIntire
June 15, 1932 - May 17, 2021
Elmer was born in Willows, Calif. to Julia and Merton McIntire. He spent his childhood in Orland, Calif. His dad got gold fever and made a living panning for gold. When Elmer was six years old his dad passed away, leaving his mom to raise three young children. Gilbert was his older brother, and Ida May was his sister. He spent a lot of his free time hunting and fishing with his brother. He was known by his friends as Gov.
When he turned 18, he moved to Eureka and started working as a lumber grader for Georgia-Pacific, which was later bought out by Louisiana-Pacific. He later became a millwright. He lived through the years of the union being broken.
He met and married Constance Ashburn. Constance had two small children, Jan and Gary. They quickly had two more children — Glenda and Greg — to become a family.
After his retirement, he and Constance moved to Cottonwood to enjoy the warmer weather and be closer to where he grew up. He got to go goose hunting a couple of times — something he really enjoyed.
Elmer always had small dogs. He enjoyed their company and they enjoyed him. He even had a few cats while in Cottonwood.
He enjoyed his home in Cottonwood, but his wife became ill and they were forced to move back to Eureka.
His family includes: Jan McIntire (Melinda), Eli, Gary McIntire and girlfriend (Toni), Adrian Jessie, Glenda McCluskey (Steve), Matthew McCluskey (Rachele), Richelle Souza (Tim), Austyn Jaylen, Jerrod McCluskey, Greg McIntire (Anne), Amy Smith (Jason Sr.), Jason Jr., Izabella Janna Tristian Fia, Yousef, Bradley McIntire, Bev McIntire.
Elmer took pleasure in watering the lawn in the evenings, feeding the birds in his yard and feeding the neighbor's cat. He was comforted by chewing tobacco, doing search-a-word puzzles and going for long rides in the country. His favorite place to eat was Gill's By The Bay. He was very upset when COVID-19 closed everything down. He missed not being able to go out for a pancake at Gill's.
A year ago, he became very ill with multiple ailments. The doctors didn't give him much of a chance to live but he proved them all wrong with his strong spirit and determination to do things his way. Hospice of Humboldt was there to help him through the hard times. His family truly appreciated them. He was also taken care of by his caregiver, Patti. She did a great job of making him feel comfortable. She is also very much appreciated. His daughter was with him the entire year and was very grateful for the time she had with him. Between his children he was never alone the last year.
Thank you to Meals on Wheels for all the great dinners you brought him while he was well.
Ocean View Cemetery and Goble's Mortuary handled the arrangements on May 21, 2021. Due to COVID the family had a private graveside service.
###
The obituary above was submitted on behalf of Elmer McIntire's loved ones. The Lost Coast Outpost runs obituaries of Humboldt County residents at no charge. See guidelines here.