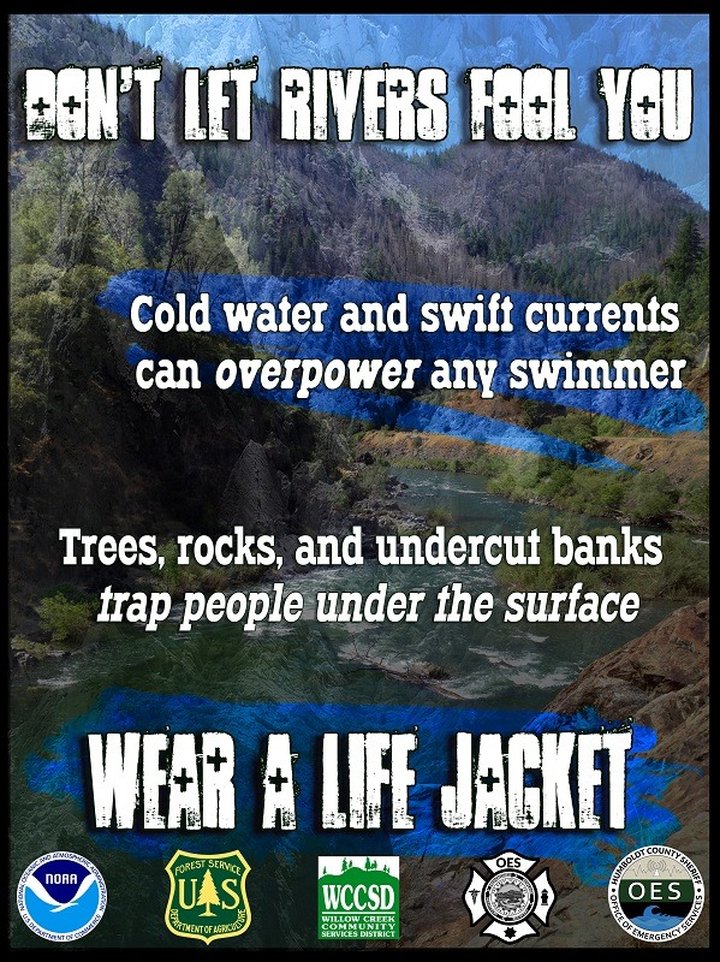 Warm weather and a holiday weekend might seem like the perfect combination for a trip to one of Humboldt's many swimming holes. However, the National weather service is warning folks that local river conditions may still be dangerous.
"Local rivers are cold and swift this time of year," the NWS shared on social media. "Be sure to check the weather forecast and current water temperatures."
A join message from the NWS, U.S. Forest Service and Office of Emergency Services advises local swimmers to wear a life jacket if they plan to take a dip this week.
"Don't let rivers fool you," the message reads. "Cold water and swift currents can overpower any swimmer. Trees, rocks and undercut banks trap people under the surface."