A Eureka man was arrested yesterday after he allegedly fired a gun into the air near the Del Norte Street Pier at approximately 7:25 p.m., during an argument over his unleashed dog.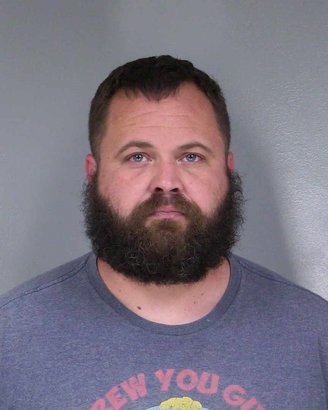 Eureka Police Department spokesperson Brittany Powell told the Outpost that officers found 37-year-old Jordan Fenwick walking a nearby trail following the shooting and arrested him without incident.
"Based on the investigation it was determined the male fired the gun after a verbal argument over his unleashed dog," Powell said.
Fenwick was booked into Humboldt County Correctional Facility at 9:07 p.m. on multiple charges, including: exhibiting a firearm, threats to commit a crime, negligent discharge of a firearm, carrying a concealed weapon in a vehicle, and carrying a loaded firearm in a public place.