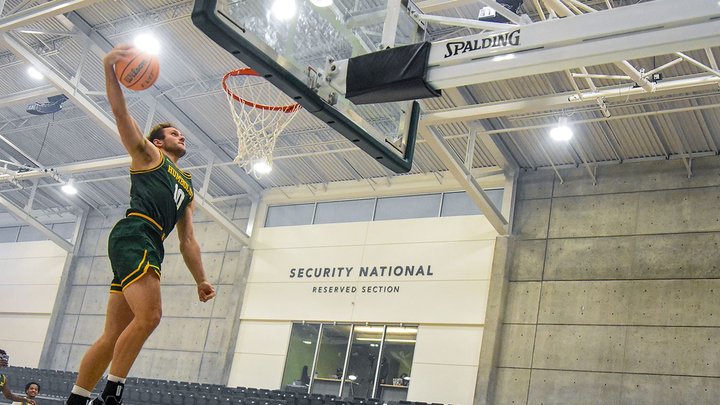 NBA champion, Hall-of-Famer and new head coach of the Lincoln University men's basketball team Gary Payton will be on the floor at Lumberjack Arena this week as the 1-4 Oaklanders take on the undefeated Humboldt State Lumberjacks.
The 101-year-old Bay Area-based school is in the midst of its inaugural college sports season and is clearly aiming to make an impression with its first basketball roster, which is padded with relatives of past and present NBA superstars.
In addition to Payton, the team also boasts Portland Trail Blazers guard Damian Lillard's little brother Jairren Lillard, Isaiah Attles — the grandson of Golden State Warriors Hall-of-Famer Al Attles — and Payton's youngest son Julian Payton. Julian Payton is also the younger brother of Gary Payton II, who has become a flashy role player for the Golden State Warriors this season.
Great job tonight son #GPII 🏀💪🏽 #HardWorkPaysOff 💯 @warriors @GaryPayton_20 pic.twitter.com/VwSKaTlV5o

— GARY PAYTON (@GaryPayton) November 4, 2021
"Lincoln University has made a commitment to building a world class athletic department and hiring Gary Payton is an example of our strong effort towards this growth," LU President Mikhail Brodsky was quoted as saying in a June press release.
After a 2-0 start, the Lumberjacks will look to crush the Oaklanders' lineup of NBA lineage in their home opener on Saturday at 7 p.m.
The Lumberjacks are averaging 66.5 points per game this season. The Jacks standout player so far is 6-foot-4-inch guard Jaden Edwards, who is averaging a team-high 15.5 points and 12 rebounds per game.
In addition to his aforementioned achievements, Gary Payton was also a nine-time NBA All Star, a nine-time All-NBA defender Team and a nine-time All-NBA honoree. During his 17-year career, Payton played for the Seattle SuperSonics, Boston Celtics, Milwaukee Bucks, Los Angeles Lakers and Miami Heat. He attained the nickname "The Glove" for his stifling defensive play, and was inducted into the Naismith Basketball Hall of Fame in 2013. This year Payton was named to the 75th Anniversary NBA Team.