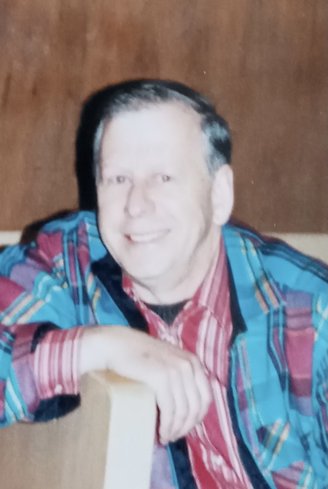 Con D. Daly, age 83, passed away unexpectedly on October 21, 2021 at his home in Ferndale. Con was born June 17, 1938 in San Francisco to Con and Barbara Daly. He was raised in Eureka and attended St. Bernard's Elementary School and Eureka High School. As a boy he spent many wonderful times at the family cabin around Cappell Creek, fishing, swimming, and boating. From the earliest age, he loved animals. The family had several beloved dogs, but he also especially loved cats. He even raised a raccoon as a teenager, although it eventually had to be given to the zoo. He also loved tinkering with cars and from an early age could be found playing with old carburetors. He loved auto machine shop in high school and he and his friends were always working on different cars. He restored several cars over his lifetime, including a 1928 Chevy and his 1946 Cadillac, both of which he showed at various times. He also loved working on boats.

In 1961, Con married Patricia Nance and was drafted into the US Army. Patty followed him to his posting in Anchorage, Alaska, with their daughter Theresa. Three years later, their son Conrad was born. After his time in the service, Con was employed at Daly Bros Department Store for several years before beginning work at Murl Johnson's Machine Shop, where he remained until his retirement.
Con and Patty lived in several homes in the Eureka area. They also had small vacation homes in Cave Junction, Oregon and Clearlake Oaks, California. They would pack up their various pets and take off to spend time with family and friends. Several years ago they moved to Ferndale and Con really loved it there. They had enough space for him to get his three horses, and still enjoy his dogs and cats. Patty died in 2015, but Con continued to live in Ferndale with his animals. He loved going to Poppa Joe's, the Ivanhoe and VI, and had many friends he enjoyed spending time with.
Con had a great love of music. His tastes ranged from rock and roll, to folk music, to other popular genres. He loved good sound and spent many hours setting up speaker systems. He always enjoyed when he lived in the country so he could play it good and loud! In his later years he discovered the Eureka Symphony and Chamber Music and eagerly looked forward to each new performance.
Con is survived by his daughter Theresa Daly and son Conrad Daly, his sister Brenda Zwiefelhofer and her husband Jerry, his grandchildren Logan and ErinRose, his sister-in-law Joanie Nance, his stepsister Vicki Hatherill, stepbrother Randy Moschetti and his wife Shawn, and several nieces and nephews.
Con was preceded in death by his parents Con and Barbara Daly, his stepmother Betty Daly, his wife Patricia Nance Daly, his brother-in-law George Nance, his sister-in-law Michelle Nance, stepbrothers Rod Moschetti, Roger Moschetti, and Rollan Moschetti, and Charles Hatherill, his step brother-in-law.
A graveside service will be held at St. Patrick's Cemetery, 100 Hookton Cemetery Rd. in Loleta, CA on Thursday, November 4, 2021 at 2 p.m., weather permitting. In case of heavy rain, a service will be held at the Church of the Assumption in Ferndale.
In lieu of flowers, contributions can be made in Con's name to Miranda's Rescue, 1603 Sandy Prairie Rd, Fortuna, CA 95540 or to the Eureka Symphony, PO Box 776, Bayside, CA 95524.
###
The obituary above was submitted on behalf of Con Daly's loved ones. The Lost Coast Outpost runs obituaries of Humboldt County residents at no charge. See guidelines here.