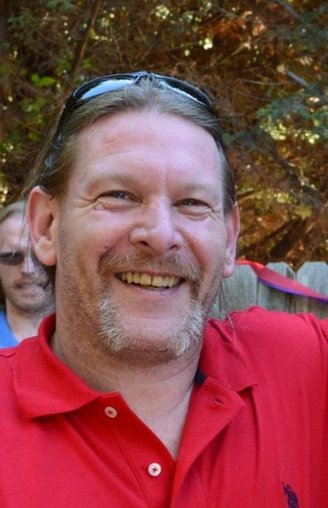 Daniel Vito Williamson Jr., (Dan & DJ to many), was born April 25, 1970 in East Patchogue, New York, at St Charles Hospital Port Jefferson. He passed away Oct. 20, 2021 at St Joseph Hospital in Eureka from heart failure and other health-related issues.

He had graduated Bellport High School in New York in 1989. After graduation Dan proudly enlisted into the US Army served with the 19 Delta Cav Scout Airborne. His commendations included the Army Service ribbon, Army lapel button, National Defense Services medal, Army Achievement medal with leaf cluster, Parachutist badge, Overseas Service ribbon, and the Southwest Asia Service medal with 3rd Bronze Service star, Kuwait Liberation medal while serving in Desert Storm, rifle Marksmanship badge. He often talked about how much he enjoyed jumping out of a perfectly good plane. His time in the service was from Oct.13, 1989 to Nov. 25, 1992. His other places of employment included Walmart from 2003-2006, Albertsons from 2006-2009, supervisor at Pac Fencing, Winco. He had relocated from Florida over 12 years ago to make Humboldt County his new home.
Dan loved music and at times it was his salvation.He enjoyed reading, online gaming and how he loved fishing! His step-dad Chuck Hollins is the reason Dan loved to fish. Dan and Julie had an enjoyable trip to Oregon over the summer in August for their sixth wedding anniversary where they had taken the jet boat ride up the Rogue River.
Dan leaves behind countless friends from the Myrtlewood Lounge in Eureka. Dan was an inspiration to all that knew him. You would often see him down there for afternoon coffee.
He had the most amazing smile, always a joke on his lips, laughter that comes from the gut and a wicked sense of humor. He was always there to brighten the lives of others.
Dan so loved his special fur babies — his lab Aris and pomeranians Teddy and Kahlua.
He was recently preceded in death by his father Daniel Vito Williamson Sr and is survived by his mother Deidre (Dee) Mae (Smith) and his stepmom Marie Williamson. His stepdad Chuck Hollins. Dan loved his daughter Ariana from Washington state, husband Aren Clark, granddaughter Addison and was looking forward to the birth of his grandson in this month. He was preceded in death by his grandson Brayden Mazurea. He leaves behind his beloved wife Julie Williamson (Montelbetti) of Eureka. He leaves behind his siblings Dennis Williamson of New York, twin sisters Crystal Williamson of New York and Charlene Williamson of New York, and step siblings Robert Wendler of SD, James & Lisa Wendler of VA, Melinda Wendler of NY and Beck Wendler of TN. His step daughter is Samantha Nicole Becks, kids Lucas & Alexis of FL. He also leaves behind his stepson Shawn Fitzpatrick wife Nicci, kids Lily, Stephynn, Shawn Dean Fitzpatrick, Nathaniel, Nehemiah and Pearl. Step daughter Rachelle Killian, husband Dennis and their kids Ash, Finn and Penelope of MO. He leaves behind numerous aunts, uncles, cousins, nieces, nephews, his 19 Delta brothers who meant the world to him and some very good friends. To Dan you were family….that is the kind of person he was there was there was no care if you were step or otherwise. He had a big heart, bigger hug and will be truly missed by all who knew him.
Dan was very intelligent, he could tell you the name of any movie, who wrote what songs and known for always remembering peoples birthdays.
The family would like to thank to the staff at St Joseph ICU, the physicians at St. Joseph's Hospital. Arrangements are being made with the very caring folks at Ayres Family Cremation of Eureka.
His wife Julie has made the decision to fly to New York to return his remains to his family, date not yet determined.
There will be a gathering at the Myrtlewood Lounge on Nov. 13, 2021 at 3 p.m. Bring your stories, your memories and your favorite dish for the potluck!
For those familiar with the 19 Delta Cav: Halfway down the trail to hell, in a shady meadow green are the souls of all dead Troopers camped, near a good old-time canteen. And this eternal resting place is called Fiddlers' Green.
###
Dan Williamson's loved ones. The Lost Coast Outpost runs obituaries of Humboldt County residents at no charge. See guidelines here.