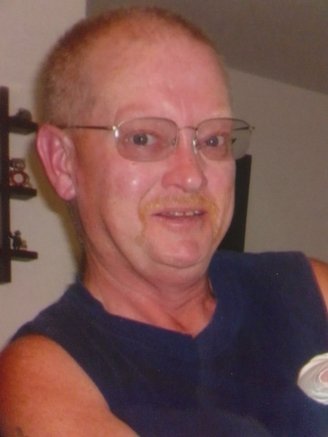 Randy E. Church Sr. passed away in the early morning of Friday, October 29, 2021, in Fortuna. Randy was born on October 16, 1961, in Fortuna to Jack Owsley and Margret Church. Randy was the youngest of many sibling: George, Keith, Leonard, Robert and Terry Owsley, Sandy, Robert, Donna, Mary, Judy and David Church. Randy grew up in Fortuna, in the Rohnerville neighborhood. He attended Fortuna High School and made many friends and memories partying. Randy was a life long Fortuna resident and enjoyed running into friends and reminiscing about the good old days.

Randy married Linda Martin in 1983 on Valentine's day. Randy felt at home with the Martin family, he was already friends with Linda's older brothers Moses and Jack. Linda's father, Thomas Martin, and Randy worked on cars together and Martin offered him life advice. Randy and Linda welcomed their oldest child, Kari, in June of 1983. Randy was insistent that he have a son to carry on his name; Randy Jr. was born in January of 1988. He taught his children to hunt, fish, drive aggressively and waive with one finger. Every morning before work, he kissed his sleeping children goodbye and told them he loved them.
In his late teens and early twenties, Randy worked for the Campton Heights Water Company with his brother David. In the mid-eighties, he went to work for Don E. Nolan Trucking as a grease monkey. Randy quickly realized he wanted to drive logging trucks, not maintain them. His favorite thing was driving logging truck on the narrow winding dirt roads. Randy worked for Nolan's until they shut down. In 2005, Randy returned to driving logging truck for Steve Wills Trucking. Randy made many dear friends and memories while driving truck. When Randy came home at night, he had stories to tell from his day's adventure in the woods. He always used creative language, which Linda tirelessly corrected; she was unsuccessful.
Randy enjoyed outdoor activities and would spend much of his free time 4-wheeling at the beach or river bar. At young ages he taught his children to drive stick shift, in the Mighty Samurai, on the river bar. Randy regularly took his son's good friends Eric, Dustin, Kyle, and SF James fishing and 4-wheeling. He taught them many life lessons, especially things you should not do. Randy also enjoyed fishing with his father-in law Martin. Since they both had pot belly's and wore stylish suspenders people often assumed Martin was Randy's father. Randy was a race fan and could be found with Martin, Randy Jr., Linda, and friend Rusty Saturday nights at Redwood Acres Raceway. Randy also enjoyed Friday nights roller skating with his children at the Fortuna Fireman's Pavilion, he was surprisingly agile.
Randy is survived by his dedicated wife Linda Church, son Randy Church Jr., daughter Kari Hayter, son in-law Russell Hayter, and granddaughters Madilyn and Charlotte Hayter. Siblings: George and his wife Mary, Keith, Leonard, Robert and Terry Owsley; Donna Tabor (Jack), Mary Anderson (Chet) and Judy Ramsland. Brother in-law and close long-time friend Moses Martin. Sister in-laws and husbands that were close friends: Kathy and Mark Davidson, Pamela and David Ivey, and rival Anita Sullivan. Randy is preceded in death by: parents Jack Owsley and Margret Lee, step-father Ernie Lee, brothers Robert, Sandy, David, in-laws Thomas and Rosemary Martin, their children Jack and Laurie Martin, and beloved dog Domino.
A celebration of life will he held on Saturday, November 6 at 1 o'clock in the afternoon at the Fortuna Veterans Memorial Building.
###
The obituary above was submitted on behalf of Randy Church's loved ones. The Lost Coast Outpost runs obituaries of Humboldt County residents at no charge. See guidelines here.