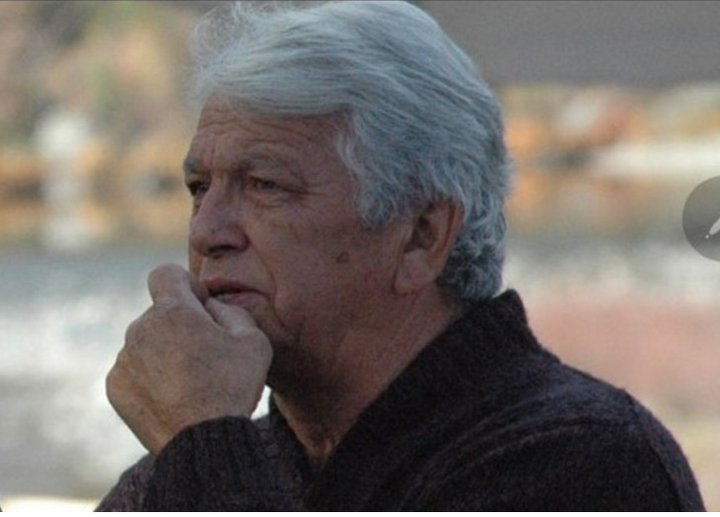 James Edward (Sonny) Jackson III was born in the old Indian Health Service Hospital in Hoopa on January 26, 1951, and started his journey to the other side on October 26, 2021, due to Covid complications, in Bakersfield.
Sonny was an enrolled member of the Hoopa Valley Tribe and ran for chairman in the most recent election, where he thought big and outside the box for economic development in the valley. Sonny had a vibrant, energetic, outgoing personality coupled with a knack for striking up conversations with others that made him many life-time friends. He had many talents, including being a mechanic working on and restoring classic cars, boat motors, tractors, and heavy equipment. He was also a carpenter, handyman, farmer, and businessman developing the Jackson Farms at his home in Hoopa and renovating houses in Bakersfield. He and his wife owned and operated Custom RV & Boat Sales & Repair for years in Bakersfield. He most recently was working on boat propellers and fan blades inventing a more powerful and efficient design.
Sonny was a veteran of the Vietnam War having served in the Air Force at Da Nang Air Force base. During his time in Vietnam, he was sprayed with Agent Orange many times leading later to health issues and diabetes.
Hydroplane Boat Racing was a lifetime hobby for Sonny. He started racing hydros right out of high school, joining his brothers Zane and John with the Cal-Ore River Racing Association. He raced for many years, winning in Willow Creek, and several second places in Grants Pass. In 1989 he was the High Points racing champion. Sonny and his good friend Jeff Lewis went to Modesto in 1979 and set the F-Hydro outboard speed record at 114 mph. They also set the On Alkey Hydro speed record at 150+ mph, also in Modesto, and they went on to compete at various venues across the United States. This past year, Sonny founded the Klamath-Trinity River Racer Association and he served as the president bringing the racing club back to our area.
Sonny and his long-time friend Tom Weir restored and renovated a 1946 Gar Wood run about wooden antique mahogany boat. On August 11, 2001, the boat — named Small World — was entered in the Concours d'elegance competition in Lake Tahoe winning a third-place trophy. This project was documented in a booklet titled Big Dream, Small World that is available online. They also made the cover of the Sept/Oct 2001 Classic Boating magazine.
Sonny was preceded in death by his mother, Kathryn Waldner Jackson; his father, James (Jimmie) Jackson II; his grandparents, Ned and Louisa Jackson, John W. Waldner, and Marjorie Shipley; his sister Leona Jackson Lente; his brothers, John Jackson, Leonard Jackson, Leroy Jackson, Frank Grant III; and brother-in-law, Mervin George Sr.
He is survived by his loving wife Melody Jackson and by his children: Jennifer Jackson Diaz, Kodi Sun Jackson Shinn, Chanti Jackson, James (AJ) Jackson IV (Star), Stephanie McKindley (Matt), and Chrissy Hooper (Kameron, Tyler, Jaxson); his grandchildren: Jeremy Diaz, Josh Diaz, Byrdie Shinn, McKenna Andrews, James Jackson V, Neo McKindley , and Millenia McKindley. He is also survived by his siblings: Zane Grant Sr. (Nita), Lincoln Jackson (Janet), Laura Lee George, Lillian Hostler, Laura Ferris, and Lila Gerstner (Jay D); his sisters/brothers-in-law: Carole Grant, Leslie Jackson, Debbie Arviso (Bobby), Lorraine Reese, Esther Williams (Joe), Howard (Debbie) Smith, and Ray (Joanne) Harrison.
Sonny's wishes were to be cremated and placed alongside his brother John, mother, and grandfather in Hoopa. A Celebration of Sonny's Life will be held on May 7, 2022, in Hoopa in conjunction with the white-water hydroplane boat races that he so enjoyed and loved.
###
The obituary above was submitted on behalf of Amanda Ring's loved ones. The Lost Coast Outpost runs obituaries of Humboldt County residents at no charge. See guidelines here.