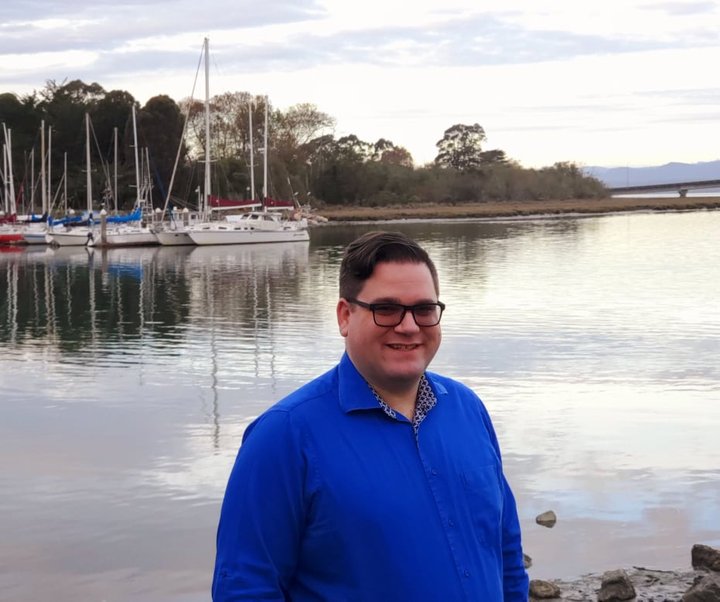 Mychal Evenson, who has worked as an administrative analyst for the County of Humboldt since 2017, has announced his intention to challenge Karen Paz-Dominguez for the Auditor-Controller's office next June.
Evenson works in the Public Health division of the Department of Health and Human Services. He holds a master's degree in governmental accounting from Rutgers University, and was formerly a member of the county's Audit Committee.
Press release from Mychal Evenson:
In response to the frequent and growing failures of the current Auditor-Controller, Mychal Evenson has decided to run for Auditor-Controller in the 2022 election. These are the reasons Mychal is running for Auditor-Controller:

Communications Failures – The current Auditor-Controller has proven incapable of timely and effective communication and does not take responsibility for the office's communication failures. Having one method of communication (email) for County departments to contact the office has severely hindered the County's financial operations. The result is lost revenue and months of delays for essential functions.

Constant Delays – The office is significantly behind on all mandatory reporting. Given thirteen (13) months to complete the annual financial statements to meet the deadlines provided by the State of California, the office was unable to meet the deadlines. This failure places up to 56% of the County's budget ($334 million) at risk. Most funding providers require that the County's financial statements be up-to-date and on record. At least one funding agency has already informed the County of this risk in an audit finding.

Maladministration – The current Auditor-Controller does not know how to delegate. Micromanaging staff and refusing to modernize business practices makes the office inflexible, slow, and wasteful. It harms relationships with other County departments and community partners, and makes the office difficult to staff. The public expects and deserves better from its government.

Why Mychal?

Mychal believes in staff empowerment, effective communication, and leveraging 21st-century tools. Mychal holds a Master's degree in Government Accounting, he is knowledgeable in IT after an eight-year-long career in the industry, and he is a skilled communicator. Resolving the communication failures will eliminate the office's issues meeting deadlines and lift the significant risks on grant funding caused by missed deadlines. Mychal served on the Audit Committee and submitted his resignation on November 04, 2021.
###
PREVIOUSLY: