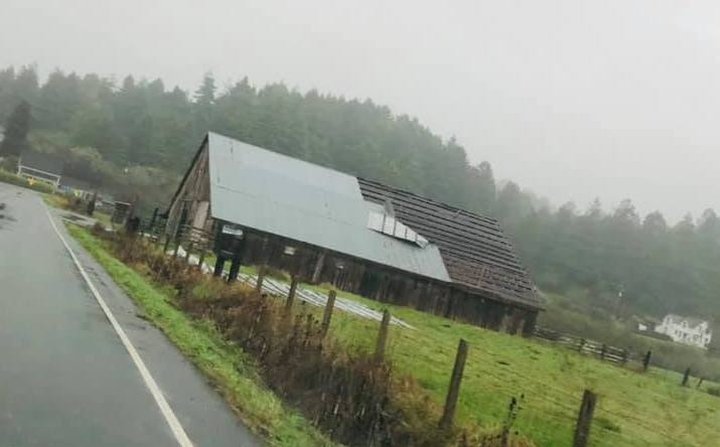 More than 3,000 customers are currently without power around Humboldt County due to 50-mph winds that toppled trees into power lines last night.

The north end of McKinleyville saw peak gusts of 52 mph last night. As a result, more than 600 customers are currently without power in areas west of the California Redwood Coast-Humboldt County Airport. Power is estimated to be restored in the area by 8 p.m.
"At about 6 p.m. last night, a tree came down onto power lines at Central Ave., north of Airport Road in McKinleyville," PG&E spokesperson Deanna Contreras told the Outpost. "The county did remove the tree and PG&E crews are now replacing a power pole."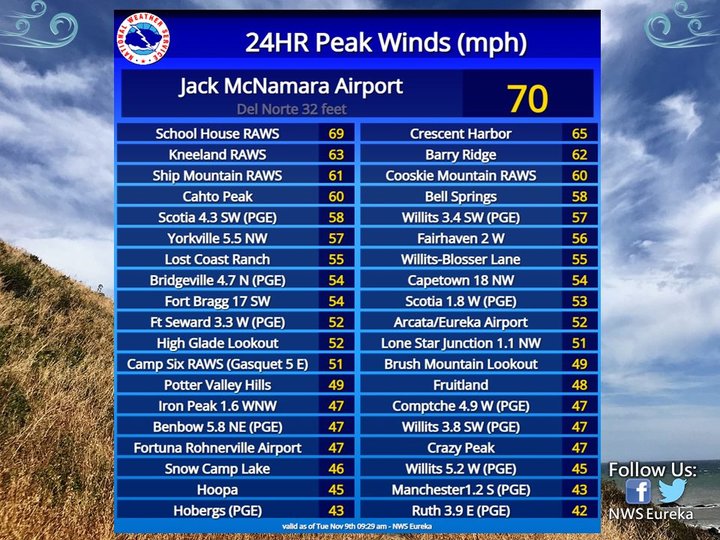 Approximately 1,000 combined customers in Arcata, Bayside and Kneeland are still without power. Electricity is estimated to be restored in Arcata by 10 p.m. More than 300 customers are also without electricity in Trinidad and Petrolia, respectively.
Contreras said that crews are still working to remove downed trees from all the affected power lines.
"Winds definitely played a part, and the rain-soaked ground played a part in tree failures," Contreras said. "Because of the extremely dry conditions that we've seen for a long period of time, we're seeing some of [the trees] fail."
Crescent City recorded the strongest winds along the North Coast last night, with 70 mph gusts measured at the Jack McNamara Airport.
Follow the latest outage and restoration information, check the Lost Coast Outpost Outages map.