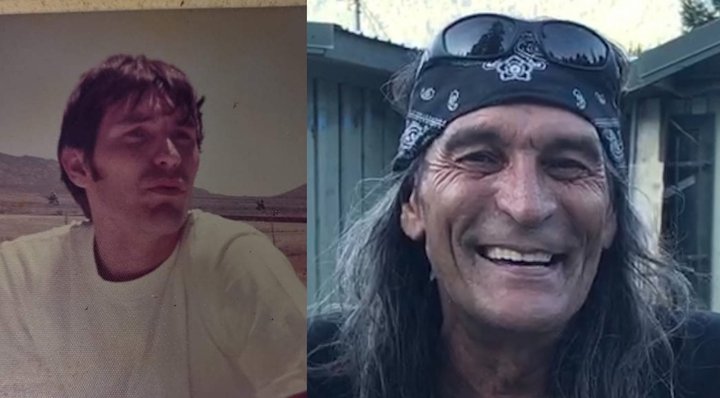 Randolph Varney, also known as Randolph Robison or more familiarly know as Randy Oqua aka The Aquaman, passed away October 22, 2021 at Valley Of The Moon Post-Acute, Napa, after battling cancer.
Randy was born February 9, 1950 in Tucson to Gail Frances Hill and Ronald Warner Varney. He was the oldest of three with two baby sisters Robin and Rikki (Breezin). He talked about his childhood very seldom, but mostly talked about his love for his grandma Tee-Doll. He had a rough upbringing and adolescent years and moved to Orleans in the late 70s to start a new chapter and was considered family up and down the river. He was a jack of many trades — gardening, carpentry, plumbing — and a ladies man.
Randy was a jokester and had a sarcastic sense of humor. He could break any silence and knew how to make people smile. With his model-like walk/stroll, you could tell him from a mile away, shades on, hat or bandanna and can't forget those cut off shorts. He loved football Sundays, playing baseball and slow-pitch softball. He had several all-tourneys and trophies, was a hell of a pool player and always looked forward to the old timers parade and ball game, barbecues and Dr. Pepper. A gambler, you could find him playing keno at the Lucky Bear for days on end, and most of all he loved his kids and grandbabies. Leaving his athletic gift to his kids and grandkids, he loved hearing about their talents and achievements. At the end of the day, he was too old and shouldn't have been out there! HA!
Randy survived by his children Randi Castillo (Oqua), Tee Oqua, Nolan Colegrove, Sammi Martinez, god son BJ Jackson(and family) and son-in-law Luis Castillo. Grandchildren KayLee McCovey, Madisyn McCovey, Melia Castillo, Romero Castillo, Emily Castillo, Sophia Castillo, Naiya Castillo, Callista Colegrove, Ashlyn Alameda Hayley Peters, Darrell McCovey, and Eugene Goodwin. He never forgot his Angel babies: his son Shade(Val) and daughter Darian Rose McLaughlin (Amy) He was a father, brother, uncle, nephew, cousin, and friend to countless people, too many to name without leaving anyone out. If you loved my Randy, know he loved you too!
There are no services at this time. My dad did not wish for one to be held. Please contact his daughter Randi if you have any you'd like the family to share any memories or photos with them. (707) 798-0528.
###
The obituary above was submitted on behalf of Randolph Varney's loved ones. The Lost Coast Outpost runs obituaries of Humboldt County residents at no charge. See guidelines here.