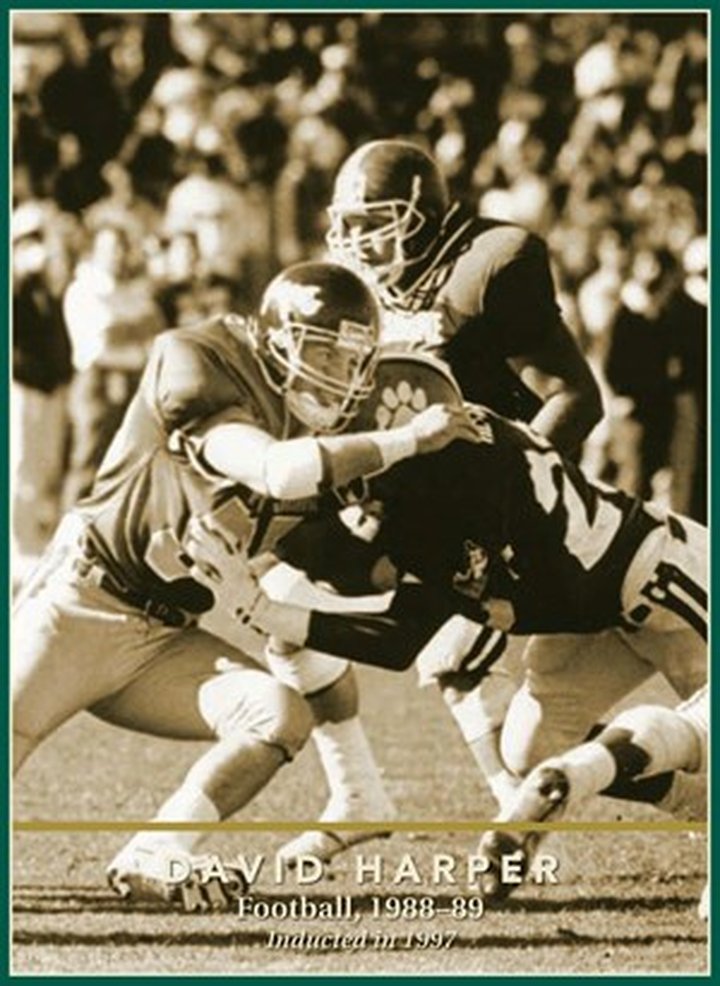 Humboldt County football legend Dave 'Harpdog' Harper, who played football at Eureka High School, College of the Redwoods and Humboldt State University before being drafted by the Dallas Cowboys in 1990, has reportedly died at the age of 55 due to complications caused by COVID-19.
The San Luis Obispo Tribune reports that Harper was actively working as a PE teacher at Templeton High School in Templeton, Calif. before his death, where he was known for his heartfelt discussions with students known as 'Harp to heart' talks.
While Harper's NFL career was short-lived, the Eureka native was inducted into the Humboldt State Athletics Hall of Fame in 1997.
Last week, students from Templeton High School gathered at Jack Allen Field to write kind words about their beloved coach.
"They loved his gentle spirit, his encouragement, how he cared for everyone," the high school shared on social media.
Harper died on Oct. 20. A memorial is being held tonight at Templeton High School in his honor.