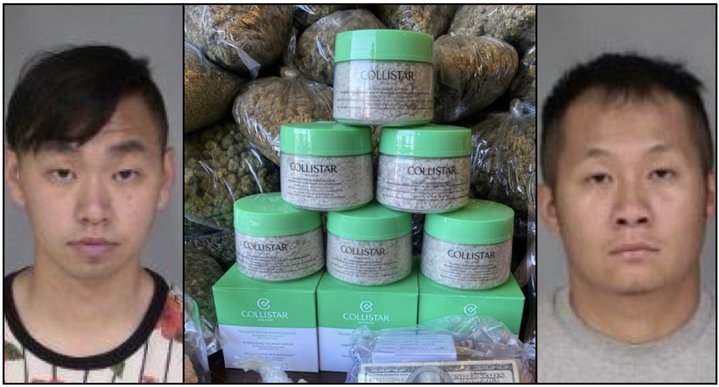 Humboldt County Drug Task Force press release:
During the first week of October 2021, US Customs Agents seized a package being shipped from France to an address in the 700 block of N St. in Eureka. Customs Agents located a large quantity of MDMA (Ecstasy) inside the package.

The Humboldt County Drug Task Force (HCDTF) and Homeland Security Investigations (HSI) initiated a joint investigation into the suspects receiving the package. On 10-8-21 agents from HCDTF & HSI served a search warrant on the suspects residence on N St. in Eureka. Agents detained Kong Yang (27 years old) and Johnny Yang (25 years old) inside of the residence.

Agents conducted a search of the residence and located the following evidence:


7.5 pounds of MDMA (ecstasy)
2 digital scales
Capsules for packaging MDMA
Pay/owe sheets
150 pounds of processed marijuana
$19,000 in US Currency

Kong Yang and Johnny Yang were arrested and booked at the Humboldt County Jail for the following charges:

H&S 11378 Possession of MDMA for sale
H&S 11359 Possession of marijuana for sale

HCDTF agents initiated an asset forfeiture investigation into the US Currency seized.

Anyone with information related to this investigation or other narcotics related crimes are encouraged to call the Humboldt County Drug Task Force at 707-267-9976.