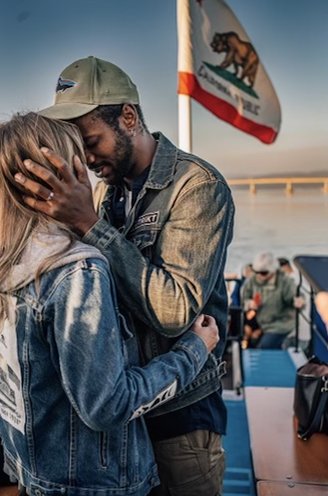 Love was in the Humboldt Bay air this past weekend as one of Humboldt's maritime heroes popped the big question in impressive fashion to her very surprised significant other. Before we proceed further, we'll end your suspense right here off the top: Yes, he said "yes."
When Madaket captain Libby Tonning — affectionately known to friends and fans alike as "Captain Zippo" — told her boyfriend Diallo Lawson that they'd be taking a September evening cruise with friends and family (including both sets of their parents), it was under the pretense that the season was ending soon and this would be the last chance to get everyone out on her boat.
In truth, Tonning had other life-changing plans in mind. She and Lawson had been dating for about a year and a half and were already discussing a future life together, which included plans to work on her family's farm in New Mexico. She decided it was time to close the deal on the inevitable.
"We're ready," Tonning told the Outpost. "He's a farmer and we have the same ideas in mind about what kind of family we want to build."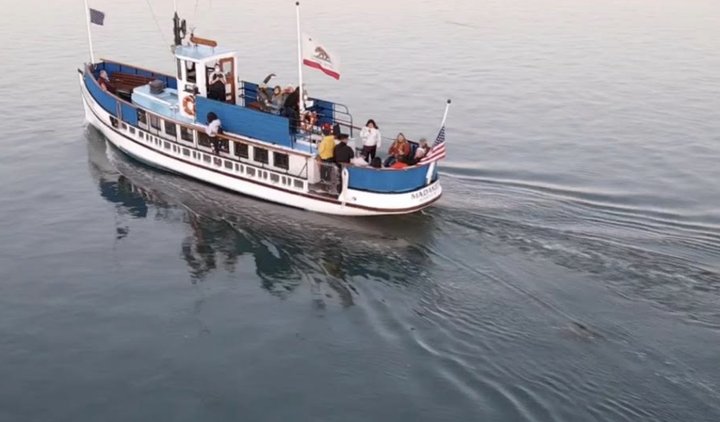 Tonning was also beginning to feel the pressure. She felt like if she didn't propose soon then Lawson would beat her to it. "It's like, who's gonna win the race?" she explained.
So, this past Saturday night, with her devious plan in place and her unsuspecting partner and their clued-in loved ones in tow aboard the Madaket, Tonning set out on perhaps her most important Humboldt Bay cruise yet. As the ship navigated toward a section of the Samoa Bridges, some friends stationed on the structure above unrolled a banner sporting a very pointed message:
"DIALLO, MARRY ME?"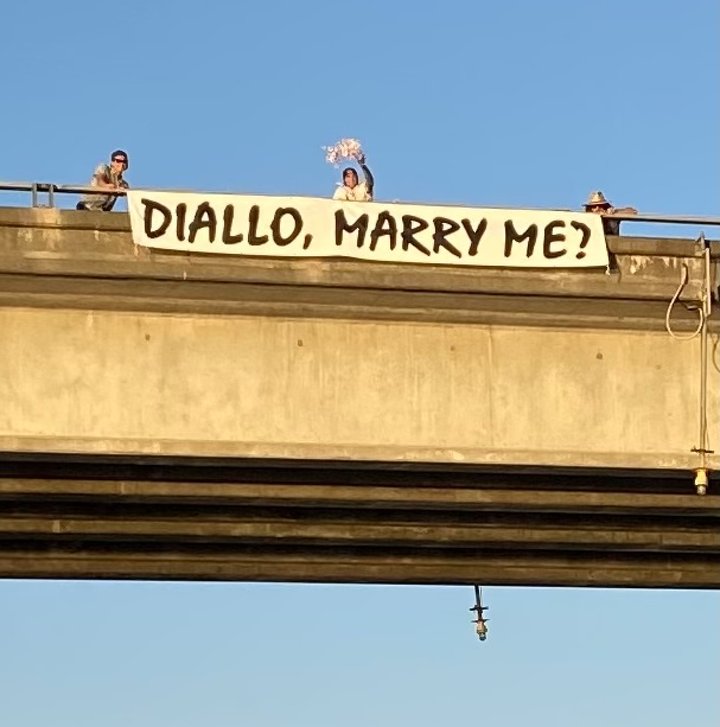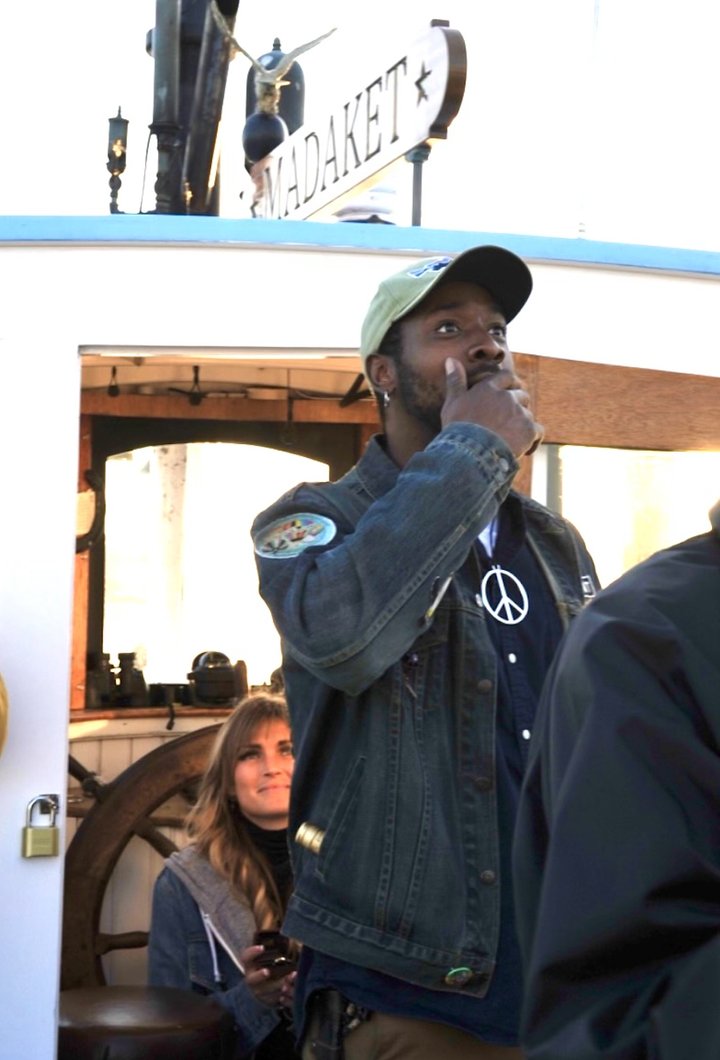 As we said previously, it was a "yes."
"What a night! It all went off without a hitch," Tonning later told us via text. "The weather, the tears of joy, a flock of pelicans flying in the shape of a heart … Everything! And yes, he screamed when he saw the banner!"
With their betrothal secured, back on land the night continued with the happy couple and their crew making their way to the back room of the Vista Del Mar which, Tonning said, was "laid out like a Michelin star restaurant." Love is fancy sometimes.
As she looks toward the future, Tonning said she and her new fiancé's plans will likely take them out of Humboldt as they slowly transition into farm life in New Mexico. She'll probably make some trips back to Humboldt to help prepare the Madaket for another year on the water, but her days as captain are numbered.
"I think this is my last season," Tonning said. But as her plans take her away from ocean air and into the nation's interior, she's glad that the memory of her engagement will forever be tied to the era of life when she was a salty captain on Humboldt Bay.
"I needed Madaket to be a part of this," she said. "And I pass under that bridge multiple times everyday so it seemed like a right setting. It's special."