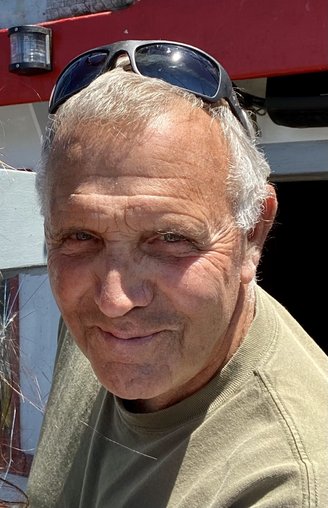 On September 6, four days after his 67th birthday, Kenneth Dale Burns passed in the night. He was the best of us. Whether donned in neoprene in the crashing waves, or atop of his fishing boat off Humboldt Bay, he was the best of us. He loved his wife with a sincerity and devotion that only a man with his capacity for love could achieve. He was the best of us. He had a quiet soul and a stoic presence that made us all feel safe. He was the best of us. His boys adored him and his grandchildren loved him because he was the best of us.

He was a captain, a husband, a father, and a grandfather. He was the rock on which his family leaned on. He was kind, generous and the bravest person we knew. He was hardworking and relentless in his purpose to take care of the ones he loved. His devotion to his family is something his wife and kids will carry with them forever. His legacy is as boundless as the sea he spent his life on. His absence will be felt among his friends and running mates who worked and fished by his side for all these many years.
Kenneth Dale Burns is survived by his loving wife Robin Burns, his three boys — Jeff, Kyle, and Roscoe — his stepchildren: Dylan, Steve, and Jennifer, and all of his lucky grandchildren who adored him: Kadence, Rowan, Axel, Saylor, Brantly, Trinity, Daisy, Gage, Ashlynn, Tommy, and Chaney.
We love you and we will miss you. We look now to the horizon and within ourselves to carry on your memory and honor your soul by becoming the best versions of ourselves. Because you were, and will always be, the best of us.
There will be a celebration of his life in early November, before crab season, for his family, friends, and any fishermen that would like to pay tribute to the wonderful person he was. A set date will be posted at a later time.
###

The obituary above was submitted on behalf of Kenneth Burns's loved ones. The Lost Coast Outpost runs obituaries of Humboldt County residents at no charge. See guidelines here.