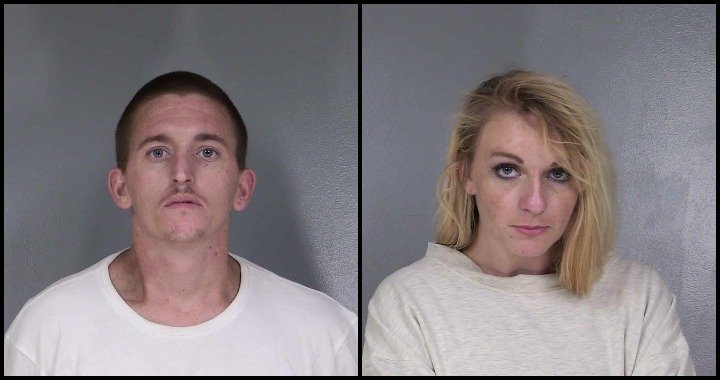 ###
From the Humboldt County Drug Task Force:
On September 15th, 2021, agents with the Humboldt County Drug Task Force (HCDTF), with the assistance of Humboldt County Sheriff's Office Special Services Deputies, served a search warrant in the 2300 block of Maple Lane in Eureka. HCDTF agents conducted a several months long investigation into Alexander Calvert (28 years old) and Kaira Hermes-Lavasseur (28 years old) for trafficking fentanyl out of the residence.

During the service of the search warrant, agents detained Calvert, Hermes-Lavasseur, and 7 additional people without incident. Agents conducted a search and located the following items of evidence: Hermes-Lavasseur was found to have fentanyl hidden on her person. Agents also located three separate packages of fentanyl inside of Calvert & Hermes-Lavasseur's car along with approximately $1,700 in US currency. A fifth package of fentanyl was located inside a vehicle the suspects use. Inside of the residence, agents also located four digital scales.

The total quantity of fentanyl seized was approximately 17 grams. This fentanyl was unique in that it was bright orange in color. It is common for fentanyl to be disguised in many different fashions to avoid detection from law enforcement. The DEA reports that fentanyl is estimated to be 100 times stronger than morphine and poses a great danger for overdose deaths.

Calvert and Hermes-Lavasseur were both arrested and booked at the Humboldt County Jail for the following charges:

H&S 11351 Possession of a controlled substance for sale

H&S 11366.5 Maintaining or operating a drug house

Anyone with information related to this investigation or other narcotics related crimes are encouraged to call the Humboldt County Drug Task Force at 707-267-9976.