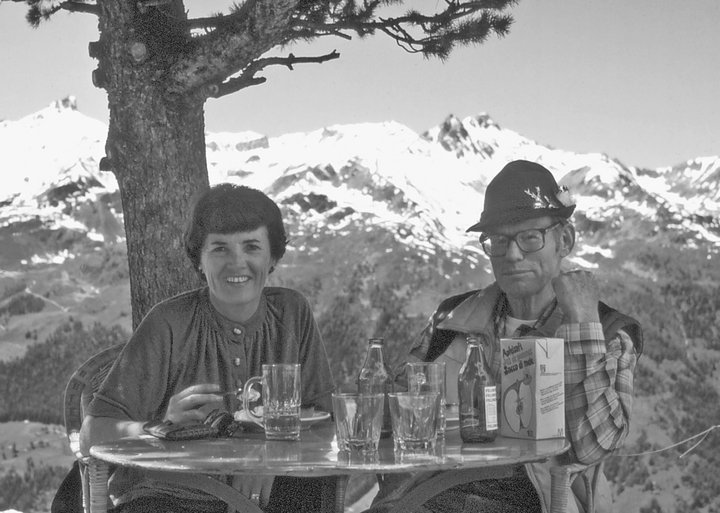 Louise B. (Devlin) Waxham
Feb. 3, 1929 - July 15, 2021
Louise Waxham was born Feb. 3, 1929 to Elvis and Thomas Devlin in Hayward, California. She was the youngest of four children. She grew up and attended school in Hayward and San Jose.
While a student at Hayward High School, there was a Sadie Hawkins dance on a Friday the 13th. A friend suggested that she ask Frank Waxham to the dance. Later he wrote in her yearbook that she was "a cute kid". After Louise finished college and Frank finished his enlistment with the Navy and college, they married in 1950.
A daughter, Carol, was born in 1955. A second daughter, Joan, was born in 1957. The family lived in Sunnyvale and later Los Altos. Both Frank and Louise taught in local public schools.
Louise and Frank loved spending time in the mountains and forests that they loved, exploring many National Parks and other beautiful places. They enjoyed taking their children camping, hiking, cross country skiing and canoeing.
Louise and Frank enjoyed many forms of dancing, making many lifelong friends in the ballroom, square dance and round dance groups they were involved with. They continued to dance with their friends long into retirement.
After retirement, Frank and Louise moved to Colfax, Calif. to be near the mountains they loved. They loved to share their passion for the outdoors with their grandchildren continuing the tradition of camping, hiking, cross-country skiing, and canoeing. The family would often take off for a day filled with adventure. Louise would always pack lunch for the family and help find the best picnic spots with breathtaking views.
Retirement provided Frank and Louise the opportunity to expand their love of travel. They enjoyed traveling to beautiful places all around the world and were able to visit 33 different countries. Of all the places Louise visited, spending time in the Alps while staying in local people's homes was one of her favorite experiences. The beauty of the Alps along with the kindness and generosity of the local Austrian people resonated with her for the rest of her life.
Louise enjoyed photography and loved taking pictures of all the beautiful places she visited. She had a talent for capturing happy memories with family and would create homemade birthday cards every year for family members filled with all the pictures she had taken.
When Frank's health started to decline, they moved to Lincoln, Calif. Frank died in 2016 in Lincoln, Calif. Losing the love of her life was very hard for Louise. They had been married for 66 years and Frank meant everything to Louise. Their dedication, generosity, kindness, selflessness, and love for each other was a source of inspiration for her family in their relationships and their marriage became a symbol of lasting love and commitment. After the loss of Frank, Louise decided to move to Fortuna the next year to be close to family.
Louise had a deep affection for chocolate and her daily oranges. She often shared her love of chocolate with her family making gourmet chocolate flourless cake for birthdays or simply bringing some homemade chocolate covered walnuts to family gatherings.
Louise's health declined slowly. As the end neared, Louise was able to see all her family one last time. Family came from near and far to visit her one last time showing how much of an impact she had on everyone she loved. Louise passed away at home in Fortuna on July 15th, 2021 at the age of 92.
Louise is survived by her daughters Carol Waxham and Joan Dvorak, her granddaughters Marie Dvorak, Anna Ruby Waxham-Blackwell, Lisa Ford, Rachel Fiss, and Dorothy Waxham-Blackwell, and her great grandchildren Kai Adam, Emberly Ford, and Scarlett Fiss.
She was preceded in death by her husband Frank Waxham, all their siblings and parents, and many friends that were dear to her.
###
The obituary above was submitted on behalf of Louise Waxham's loved ones. The Lost Coast Outpost runs obituaries of Humboldt County residents at no charge. See guidelines here.