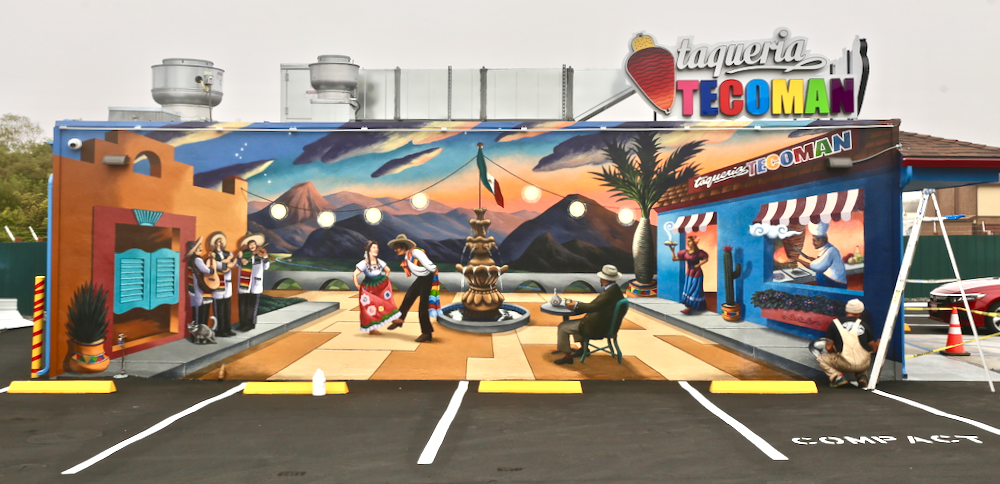 More hues for you, Humboldt! Continuing the Lost Coast Outpost's mission to go overboard on our coverage of local muraling, we must today inform you that much paint has been applied to an uncolorful-no-more building located on Humboldt Hill, of all places. You clearly cannot stop these murals from spreading, people. Give in and embrace 'em.

Our newest completed colorful scene now graces the side of the soon-to-open Tecomán Taqueria on Humboldt Hill Road and is the latest labor of local artist Lucas Thornton. Public art fans will recall Thornton is fresh off completion of his collaborative Eureka Street Art Festival entry on the side of the Humboldt County Courthouse, a job he actually tackled in the middle of his work on his Humboldt Hill piece. While the courthouse mural was certainly a higher-profile job, Thornton shared with the Outpost one reason why his latest piece is special to him.
"This is the first mural I've ever finished on my birthday," Thornton said. (Happy birthday, Luke.)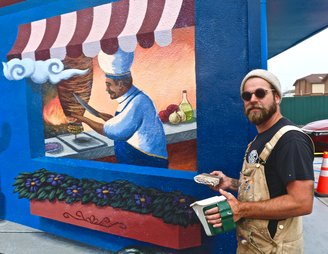 Calendar significances aside, Thornton's latest piece depicts an idealized Mexican plaza that one can imagine finding near Tecomán, Colima, Mexico — that's the Volcán de Colima in the background. Tecomán Taqueria founder Enrique Pérez told us he sought Thornton out after seeing his piece on the side of the Redwood Art Association in downtown Eureka. After commissioning the piece for his restaurant, Pérez showed Thornton some pictures of Colima, elements of which were ultimately incorporated into the mural's design. Looking at the finished piece on Wednesday, Pérez was thrilled with how it turned out.
"It looks awesome, man," Pérez said. "People have been coming to see it and take pictures of it. I think it's a good thing for the neighborhood."
Thornton estimates that, all told, he spent about five weeks total on the piece and cited his mentor Duane Flatmo's mural next to Los Bagels in Arcata as an inspiration for its design. He also said he was pleased to have the opportunity to be able to paint something pleasant during such a "dreary time."
"It's kind of like Botticelli," Thornton said, citing the works of the 15th century Italian Renaissance painter. "His work was done during a plague, but still it's all bright and colorful and joyous. So that's kind of what I wanted to do: Paint something happy during a dark time."
The colorful Tecomán Taqueria is scheduled to open on Oct. 9. More shots of Thornton's newest work can be found below.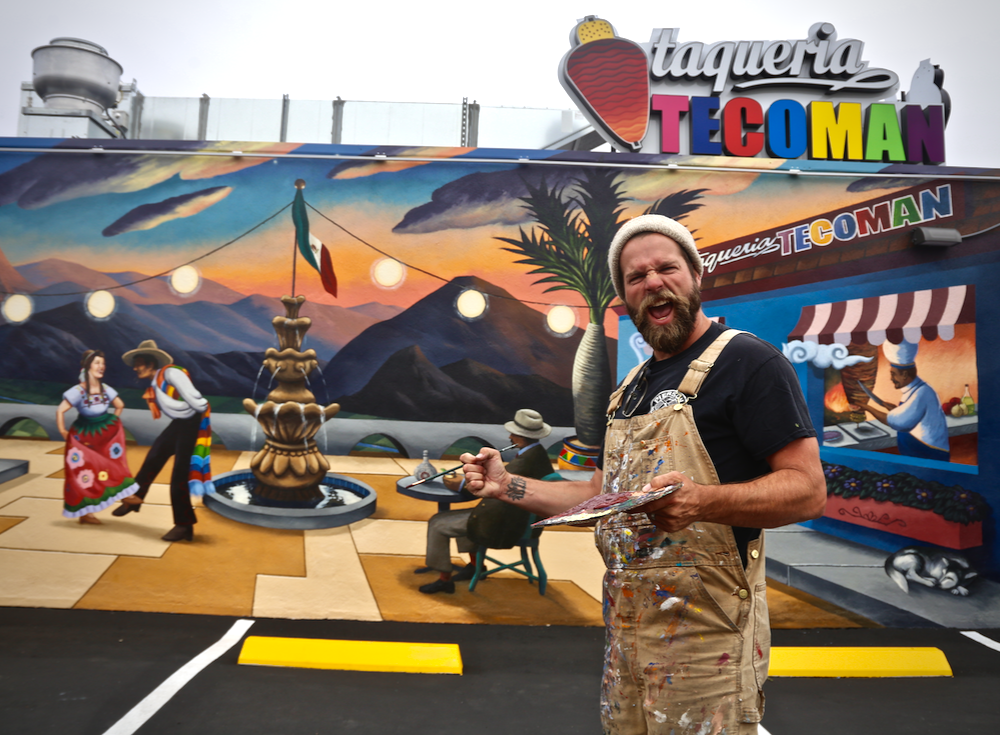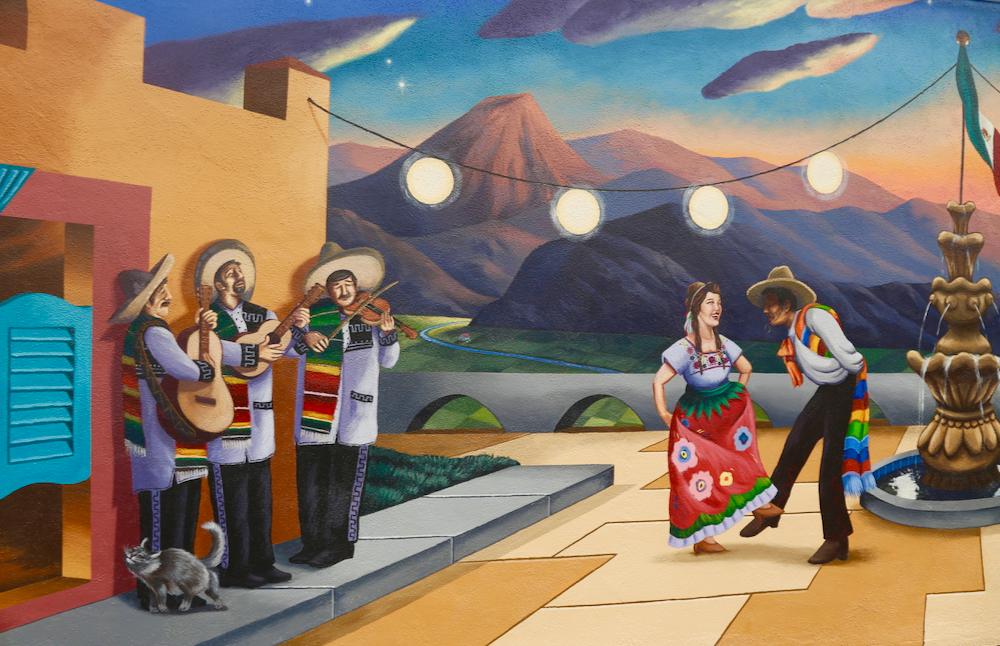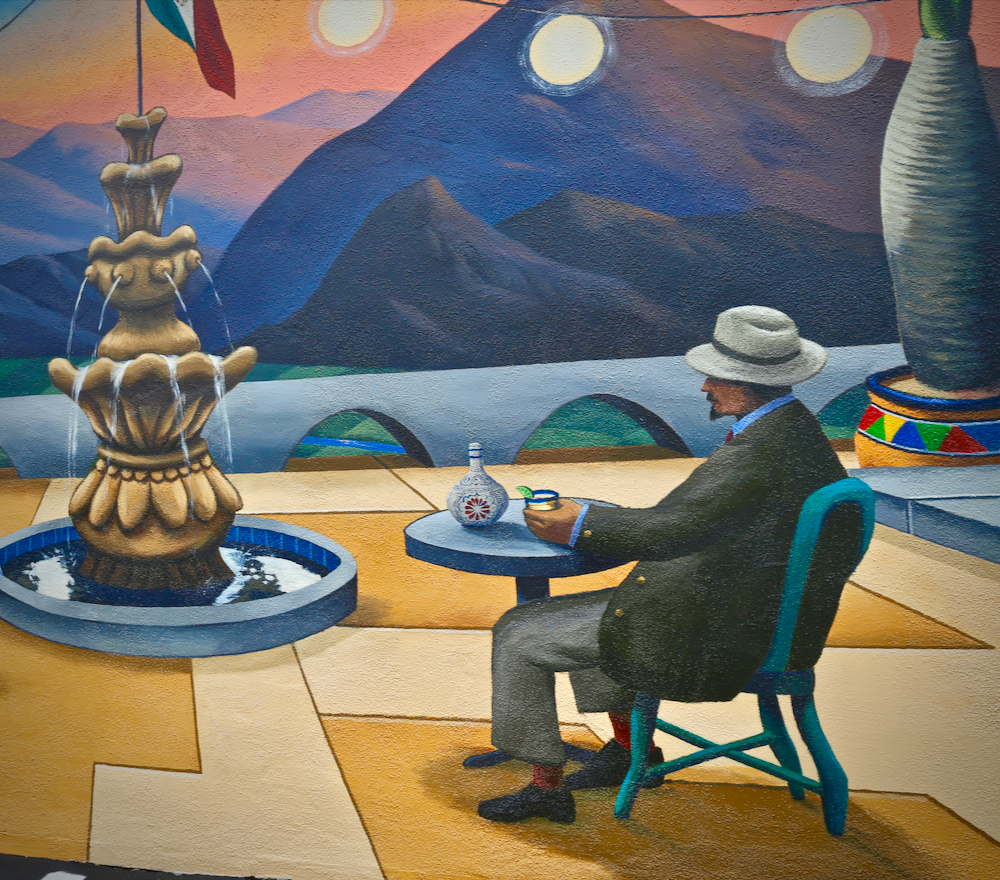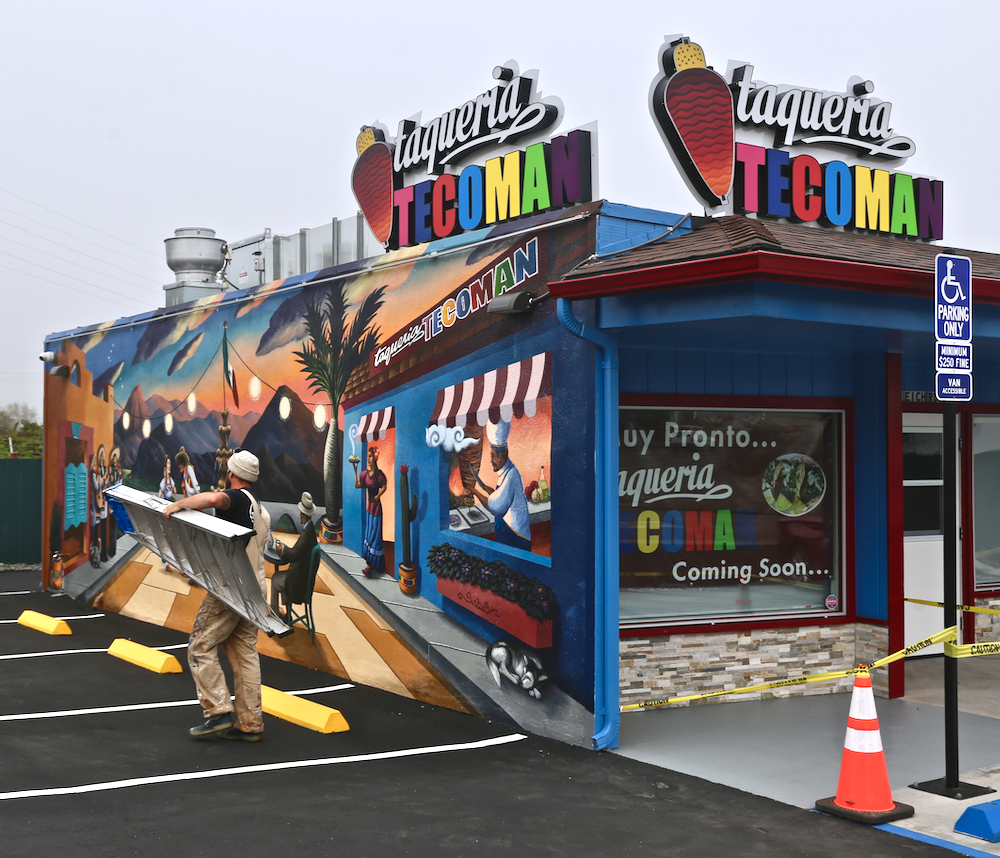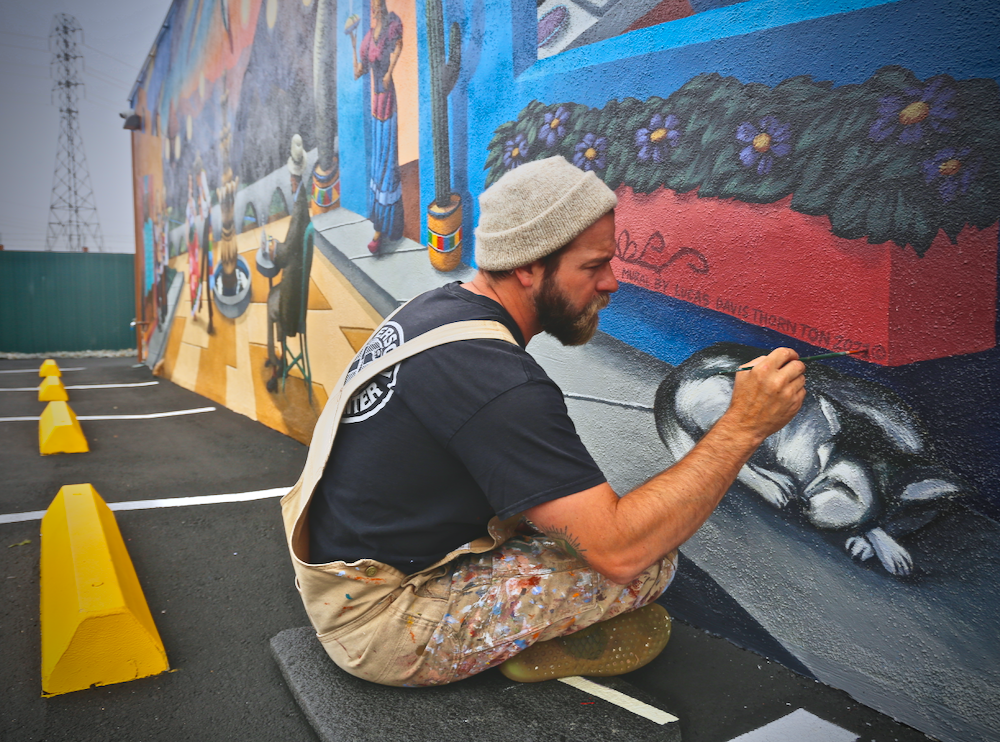 Thornton told us this dog made several visits to the mural during its production. So it ended up a part of it.